Trying to find that perfect low carb dessert? Look no further with this amazingly easy keto frozen cheesecake! It's so simple and has great reviews on youtube! It has the creamy consistency of ice cream, tastes and looks like cheesecake! Everyone loved it.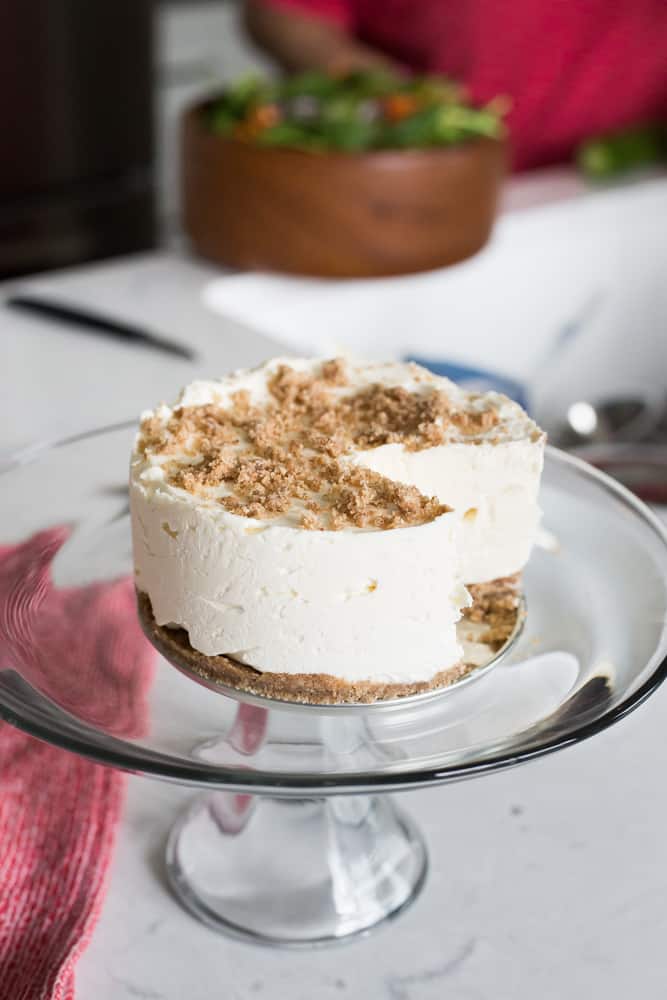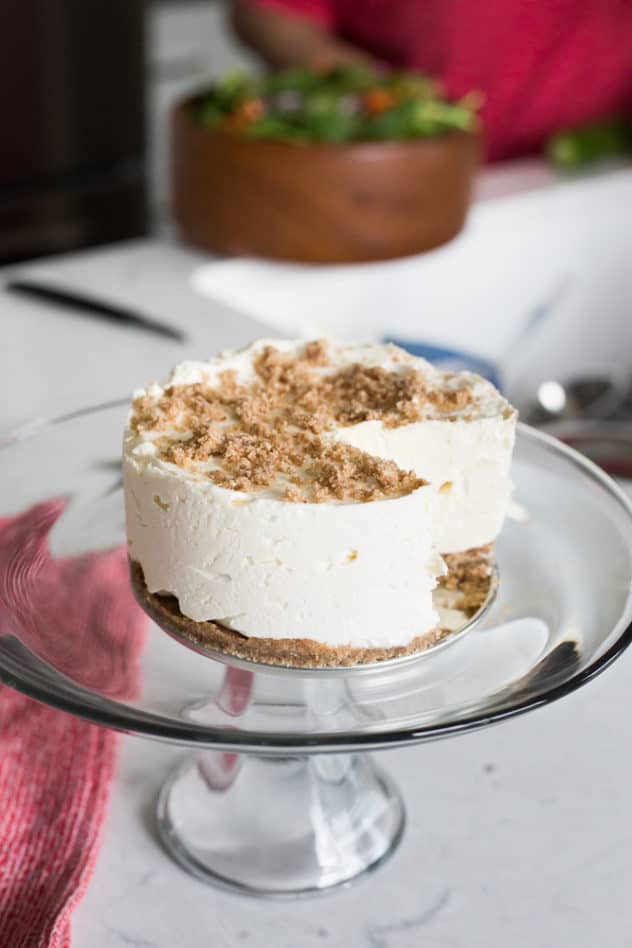 Now of course, I love ice cream and I love cheesecake, so putting two together was a no brainer. It had to be done and the results are amazing.
I'll be honest, I definitely didn't mean for this recipe to come out as it did. I tried to make a no-bake cheesecake. It tasted great, but was too runny.. So I thought, why not freeze it?
For this recipe I used stevia for sweetening.. but if you are like me and don't like the aftertaste, I highly recommend using monk fruit/erythritol mix or another sugar substitute. I've adjusted the recipe below to reflect how much monk fruit/erythritol to use..
The best time to make this is the day before serving so there is optimal time for freezing.
Hope you all enjoy. If you like this recipe, make sure to try my keto raspberry cheesecake!
*Recipe updated as of November 25th and ingredient amount may not reflect video.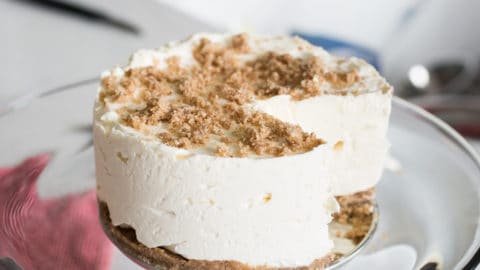 Yield:

10
Keto Frozen Cheesecake
A delicious keto frozen cheesecake. So easy to make and is perfect for holiday desserts! Only 3 net carbs per slice.
Ingredients
Crust:
 1 cup (100g) almond flour
 1 heaping tbsp nutmeg
 2 tbsp cinnamon
 3 tbsp melted butter
Ice cream cake:
 1 cup (236ml) heavy cream
 1 brick (250g) cream cheese
 1/2 cup (100g) sugar substitute
 1 tbsp vanilla
Instructions
In a bowl, mix together the almond flour, nutmeg and cinnamon. Add in the butter and mix thoroughly. The almond flour will look darker and stick together easily if you press together.
Put the almond flour mix into a spring form pan. Press it down flat over the bottom of the pan.
In another mixing bowl, whip your heavy cream until there's soft peaks (when you pull out the mixer, it should leave a peak where the top will fall back into the mix)
Add in the cream cheese, sweetener and vanilla. Mix again with a stand or hand mixer.
Once its all blended together, pour the mix into the pan, on top of the almond flour mix. Spread it around evenly. You're done! Freeze for at least 4 hours.
Notes
This makes roughly 10 slices.
Nutritional Information per slice:
CALS: 223
FAT: 19.8
CARBS: 5.1
FIBRE: 2.1
NET CARBS: 3
PROTEIN: 4.8
---
Our App!
If you want to get our recipes on the go – maybe you're grocery shopping or cooking by the stove – Download our FREE app where you can get ALL our recipes and even submit your own!
Apple iOS