Pizza pops are the staple of my childhood, but the ones in the store are so full of carbs and are just generally terrible for you. So I figured I'd create some keto pizza pockets using a variation of fathead dough (of course, that stuff is SO versatile)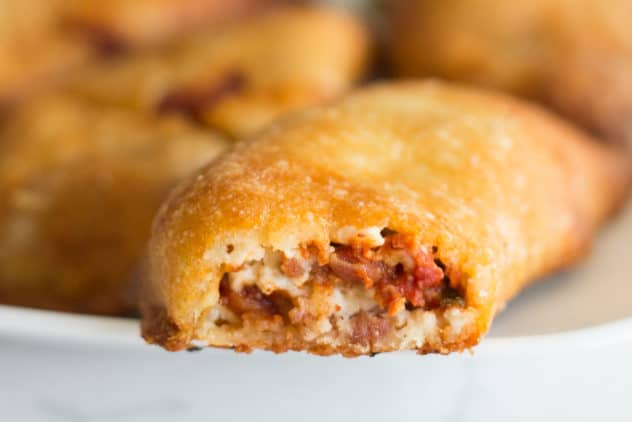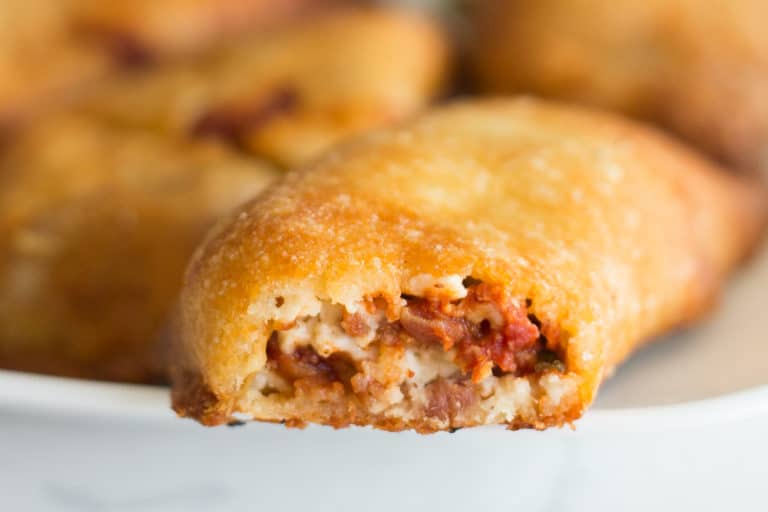 In this video, I used tomato paste, feta cheese, bacon and green onions, but you can stuff them with anything! Those are the only things I had in my fridge that worked with pizza.
One critical thing I'd mention is to make sure you bake them on a piece of parchment paper otherwise they will burn to your cookie sheet.. I can attest to this.. because I now have a ruined cookie sheet from fathead dough.
If you like this recipe, make sure to check out my keto pierogis!