Pizza pops are the staple of my childhood, but the ones in the store are so full of carbs and are just generally terrible for you. So I figured I'd create some keto pizza pockets using a variation of fathead dough (of course, that stuff is SO versatile)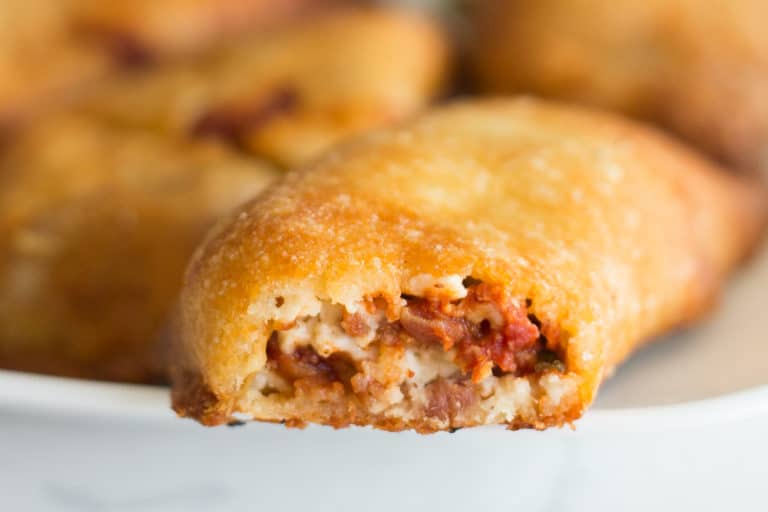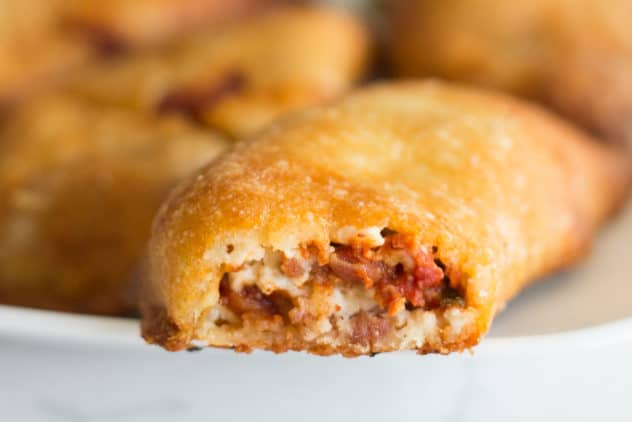 In this video, I used tomato paste, feta cheese, bacon and green onions, but you can stuff them with anything! Those are the only things I had in my fridge that worked with pizza.
One critical thing I'd mention is to make sure you bake them on a piece of parchment paper otherwise they will burn to your cookie sheet.. I can attest to this.. because I now have a ruined cookie sheet from fathead dough.
If you like this recipe, make sure to check out my keto pierogis!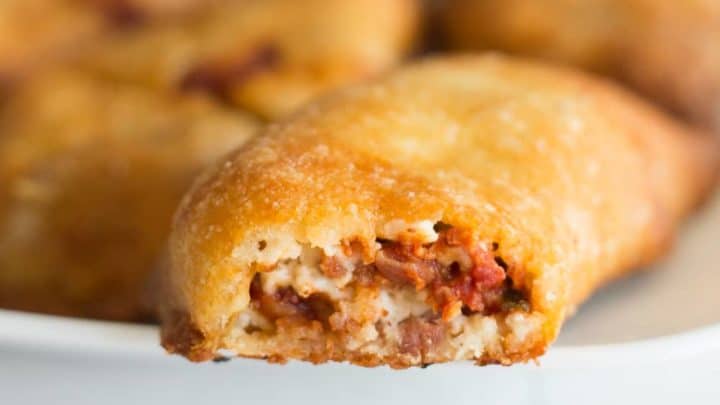 Yield:

6
Low Carb Pizza Pockets
Your favourite childhood treats, now low carb! These keto pizza pockets are the perfect snack and made with a variation of fathead dough!
Ingredients
2 cups (200g) mozzarella
2 tbsp tomato paste (no sugar added)
Your favourite pizza toppings
Instructions
In a non-stick pan on low, heat up your almond flour and mozzarella cheese. Stir consistently until it becomes a dough.
Roll it out flat and use a cookie cutter or bowl to make circle shapes. I used a 6inch cake pan.
Place a teaspoon of tomato paste in the middle of each circle, followed by your toppings.
Press both edges of the dough together with your finger.. Use water if you need to seal it.
Brush the tops of the pizza pops with olive oil, then place your them on a cookie sheet lined with parchment paper.
Bake at 350°F / 175°C for 25 minutes or until they have browned up.
Enjoy!
Notes
This makes about 6 pizza pops.
Nutritional Information per pizza pocket (dough & tomato paste only)
CALS: 192
FAT: 15
CARBS: 5.3
FIBRE: 1.7
NET CARBS: 3.6
PROTEIN: 12.7