Have you ever tried cloud bread? It's basically made of 3 ingredients: cream cheese, eggs & cream of tartar. They tasted ok, but I figured, let's add some cheese and garlic and make them more of a biscuit.
While they don't look like biscuits, they taste SO good with a little spice mixed in.
Here's a few tips for when you make them. When you are trying to separate your eggs, make sure there is no yolk in the whites, otherwise you'll have a hard time getting them to rise.
If you don't have cream of tartar, use lemon juice or white vinegar instead (which is what I used for this recipe).
When you're whipping the egg whites, make sure you whip them to stiff peaks. So that means when you take out the mixer from the eggs, you will have a nicely formed peak that stands straight up and doesn't fall over.
What you will need: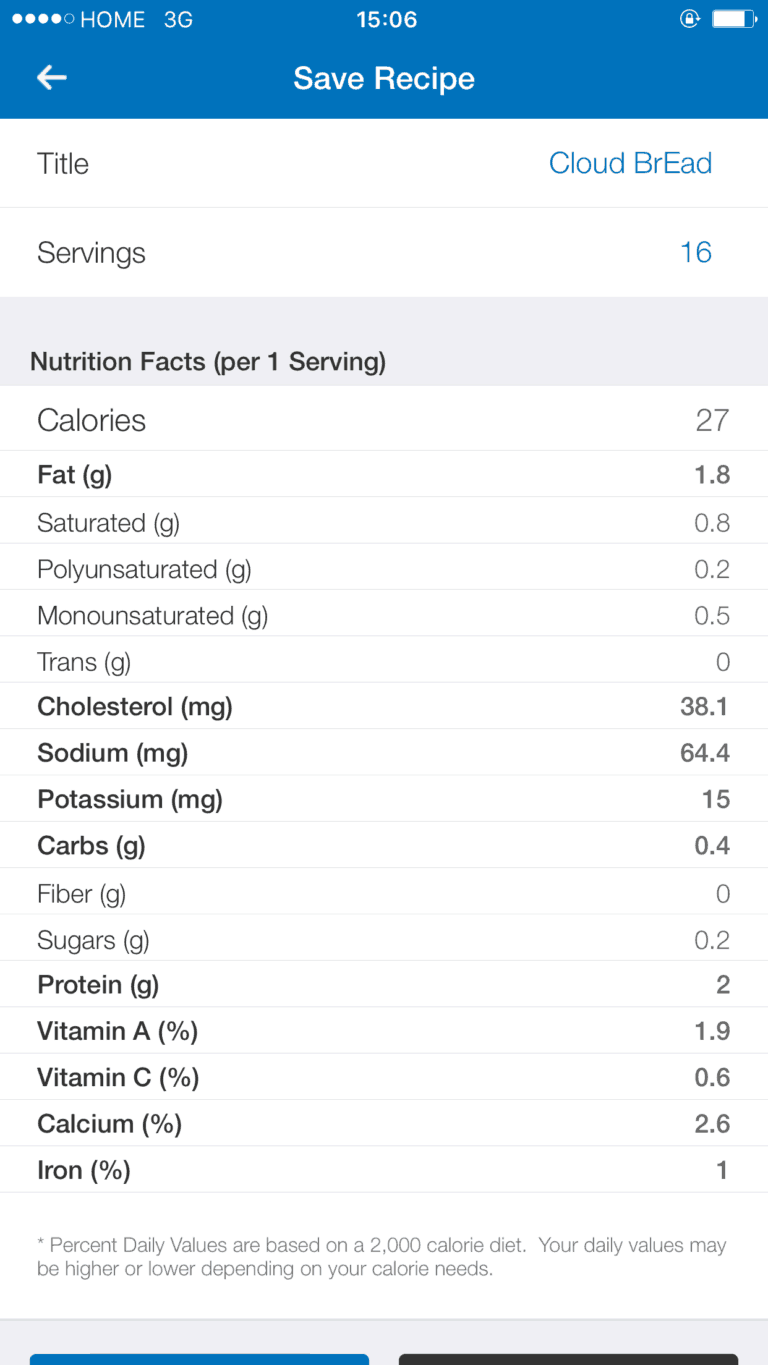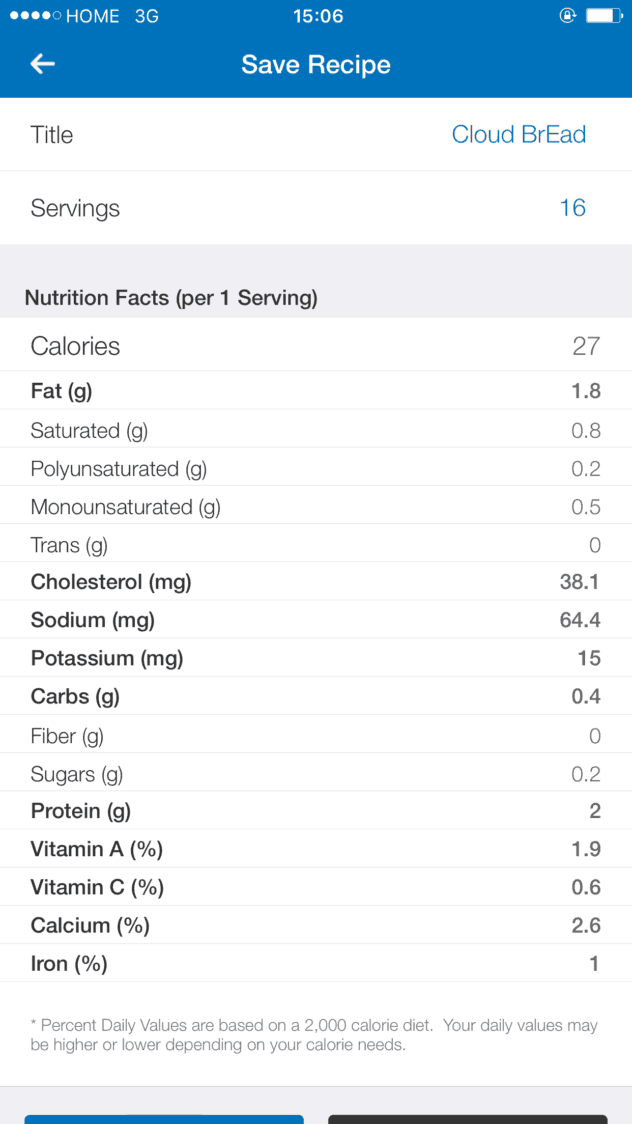 3 eggs, separated
3 tsbp cream cheese
1/4 tsp cream of tartar (or 1 tsp lemon juice/or white vinegar)
1 tsp garlic powder
Tsp Dried onion
Tsp Oregano
Tsp Parsley
1/4 cup parmesan cheese
Salt/Pepper
After you separate your eggs, take the bowl with your yolks and add in your cream cheese, spices and parmesan cheese.
Using a hand or stand mixer, stir your yolk mixture until it's all mixed together and there are no clumps. Set it aside.
Take your egg whites and add in your cream of tartar (or substitute). Again, using a hand or stand mixer, whip your eggs until they form STIFF peaks.
Slowly fold your yolk mix into the whites, make sure that you don't break the whites.. They should still be fluffy.
Spoon cookie sized dollops onto a cookie sheet that is lined with parchment paper.
Bake at 300 until they are brown and the top has hardened and crunchy.
Cool!
Store in a tight baggy!
---
Our App!
If you want to get our recipes on the go – maybe you're grocery shopping or cooking by the stove – Download our FREE app where you can get ALL our recipes and even submit your own!
Apple iOS