Keto flan – or Creme caramel is a dish out of France & Spain. Also called crema catalana, it's a firm custard with a soft caramel drizzle that is cooked right into the flan.
So this flan is a little imperfect.. but you get the gist of how to make it. Just make sure you don't overcook it otherwise you will have bubbles! (mine does)Take the flan out when it is just set.. meaning the top is flat and smooth, the outsides are set and firm but the centre is wobbly. Just make sure it is not TOO wobbly and like liquid. It should have a gelatin feel to it.
You will definitely want to make sure that you cool the flan in the fridge before serving. That will firm it up a bit more but still maintain a liquid caramel.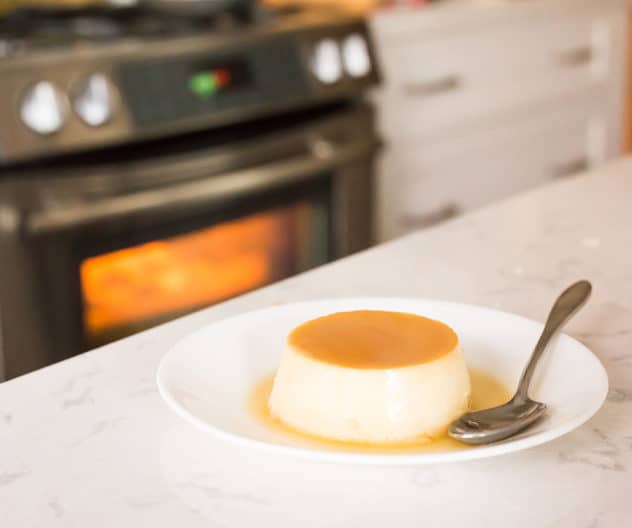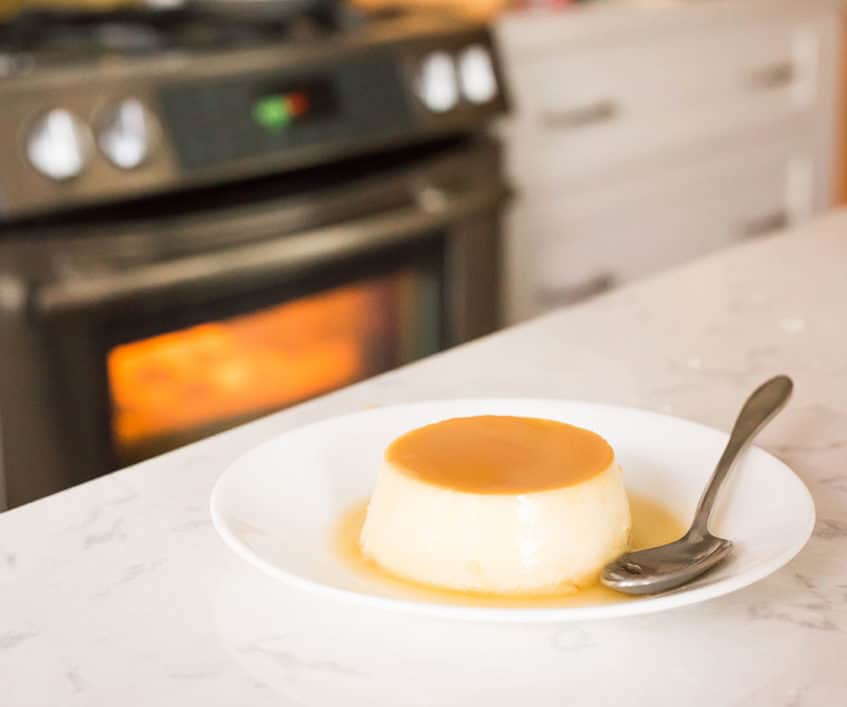 It's actually super easy to make. I thought it'd be hard but hell na! Super easy!.
This keto flan is perfect to wow your guests at any dinner party!
If you like these, make sure to check out my keto creme brulee, keto pumpkin spice creme brulee or my chocoflan!