Keto Chaffle – An easy 5 minute waffle made with cheese and eggs! Perfect to top with avocado, some bacon or even just eat plain! Add some layers of meat and you can make your own OMAD sandwich.

If you haven't seen, this 'chaffle' has been going around on instagram this past week. I've seen EVERYONE do it. At first I was a bit hesitant because I'm not too fond of really cheesy keto breads like fathead dough, but I figured I would give it a shot and see what it was like.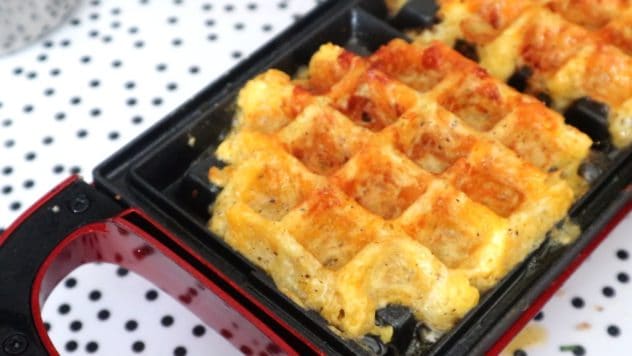 I won't lie – it was pretty delicious. The longer you keep it in the waffle maker, the crispier it becomes and who can turn down crispy cheese? I know I cant!
Most of the recipes I saw for this, it called for more eggs and less cheese. But I didn't want it to come out eggy so I swapped it around and used MORE cheese and less egg. Plus I added some psyllium for fibre.
The best part of this recipe (btw, if anyone knows who came up with this, please let a girl know so I can give proper credit) is that it is SO versatile. You can do so much with the batter, like adding spices, or you can top it with your favourite things.