It's tea time and you're wondering what little bits to serve your guests – well now there are these delicious keto scones! They are SO easy to make and take only 10 minutes to bake in the oven.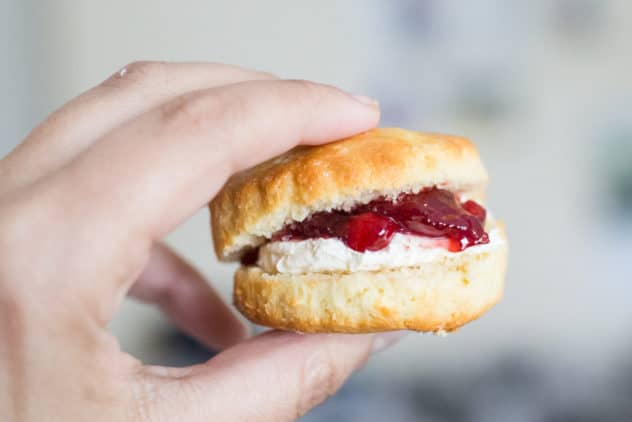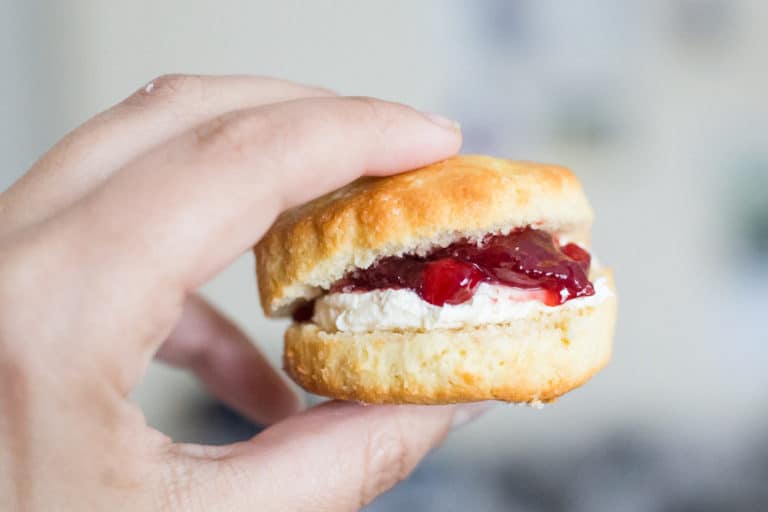 When I first made these, I originally tried to make it similar to my bread rolls, and while they tasted AMAZING, the form wasn't there. They sank and kind of expanded in the oven. They didn't look like very good scones, that's for sure. However I decided to give them a second whirl, making more of an actual dough instead of a batter.
These worked perfectly – they rose a bit (not as high as I'd like, but they are a great size for afternoon tea) and taste amazing. Top with some clotted cream and no added sugar jam!
I think if you want to get rid of they whey (although I do recommend making it with the protein whether it's whey, pea or egg), you could probably replace it with an extra 1/4 cup (25g) of almond flour.
When you are kneading the dough – you want to make sure that you are only kneading until all the flour has been mixed in. If you handle it too much, the butter in the dough will start to melt and it'll get all greasy. As well, the consistency of the dough should be light – like pressing into a pillow!

I hope you like these keto scones! If you do, make sure to check out my keto dinner rolls and keto white bread! So yummy!
Gluten free & keto scones! Incredibly easy to make and only tak