Alright – I won't lie – making a keto lemon meringue pie was actually harder than it seemed and after two tries – I finally succeeded in a delicious lemony tart covered in vanilla meringue.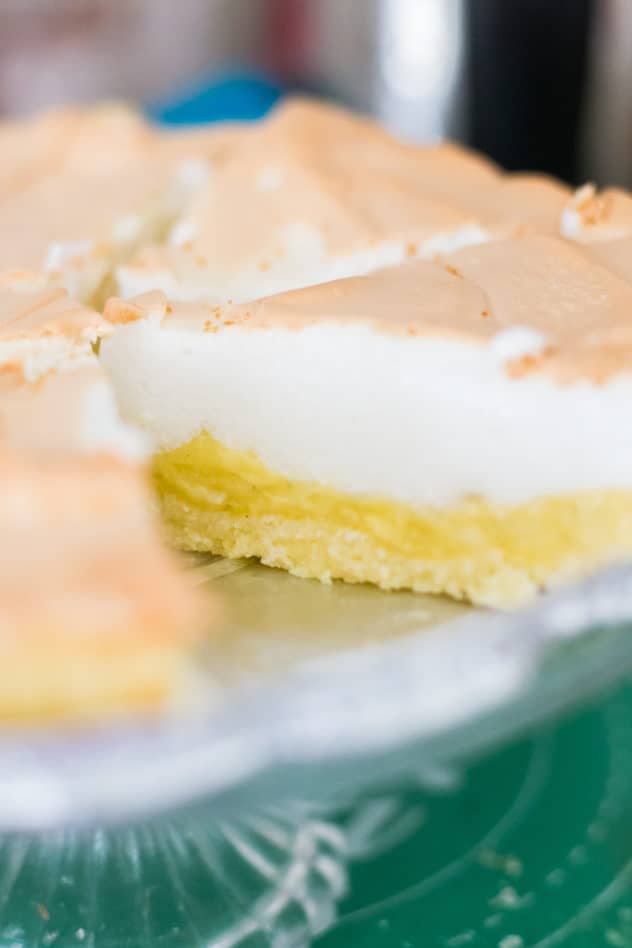 When I first made it, I tried to use xanthan gum to replicate cornflour.. but it turned out really clumpy and the xanthan gum didn't really dissolve well and it looked like oatmeal.
The second time it was TOO liquid. However my third and final try, I came out with this perfect pie.
A few tips and tricks to help you if you make this delicious dessert:
1. You will have to separate the eggs – make sure that hardly any whites get into the yolks. A little is ok… but NO yolks, not even a little bit, can be in the meringue otherwise it will not form into a meringue.
2. When you are making the custard, you will have to pour the hot lemon water into the yolks. Make sure that it is hot, but not boiling.

3. You will also have to pour the lemon water into the yolks a little at a time.. Very slowly so that you do not cook the eggs.
4. When making the meringue – again, make sure there is no yolks in the