I don't know about you, but I really love chocolate pie. It's just so yummy and creamy. So I figured I'd make a keto chocolate pie that will rival a regular one – but without all the carbs of milk & crust.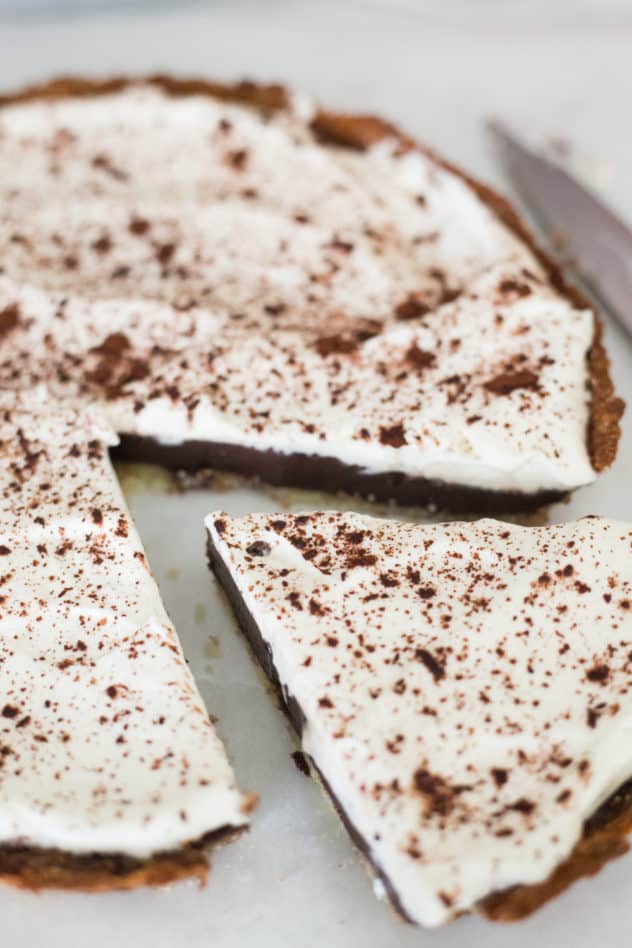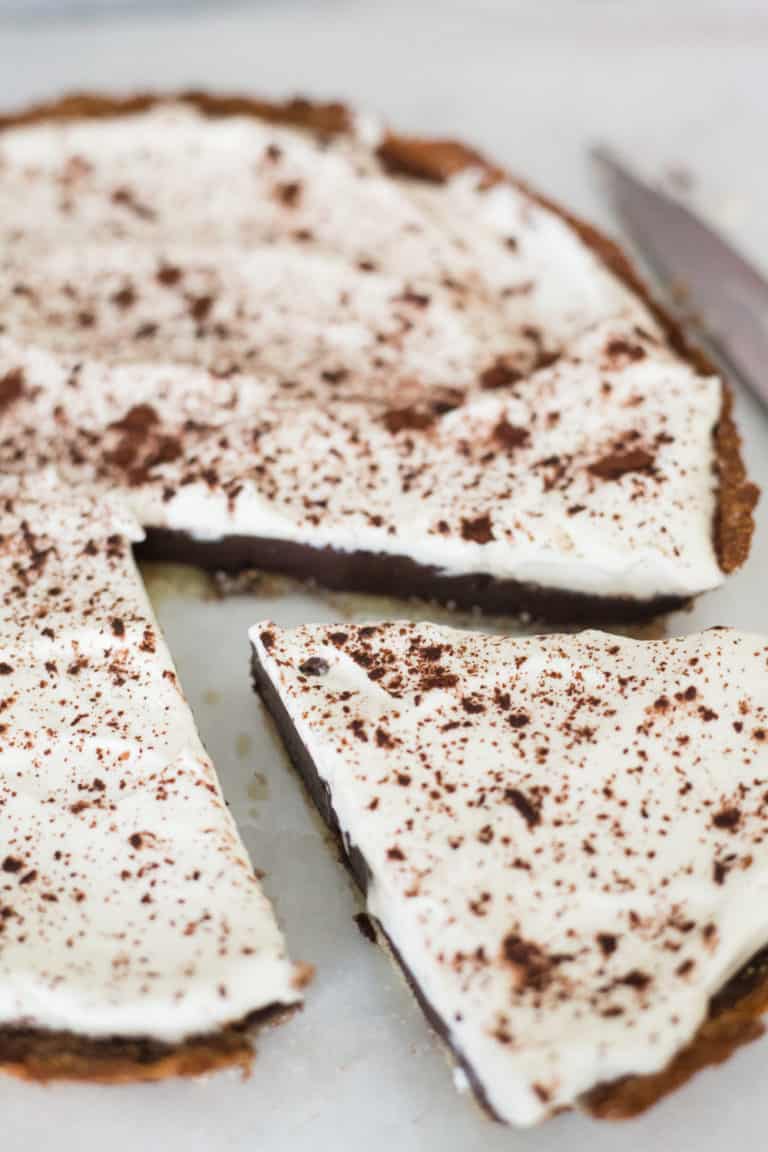 I gotta say, this pie is extremely easy to make. Honestly! Even a novice baker can throw this together in no time with great results!
This pie is chocolatey, creamy and topped with a PERFECT whipped cream. There's nothing better to be honest and if you have a sweet tooth – this dessert is for YOU.
I've been getting comments on Instagram about the lack of recipes using coconut flour so it was time to pull out the sweet coconut flour pie crust! I found it at The Coconut Mama last year and I've been using it ever since! So send her all the love for the pie crust. She's awesome! (LINK HERE)
The chocolate inside is an easy mix of cream, eggs, chocolate and sugar substitute. You don't have to use the stovetop either – it just goes straight in the oven to set in there. EASSSSY.
For this pie, I used an 8-inch pie pan – mine isn't very deep, so if yours is, you may have to double the ingredients.
Hope you guys like this recipe! Make sure to check out my other pies like keto pecan pie, keto mock apple pies, keto pumpkin pie and keto banana cream pie!