Wow – this keto pecan pie is SUPER simple and tastes delicious! It will be a perfect dessert for the holiday season!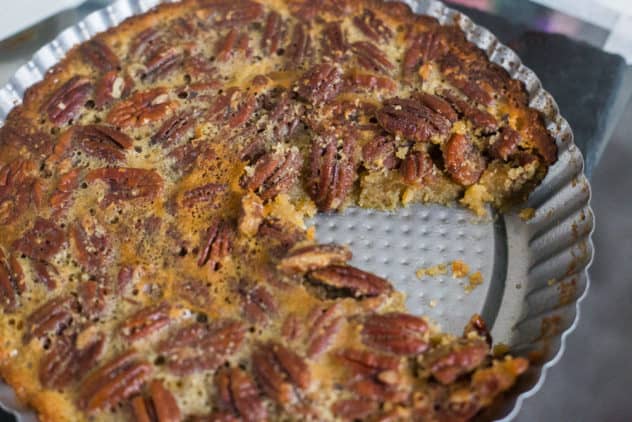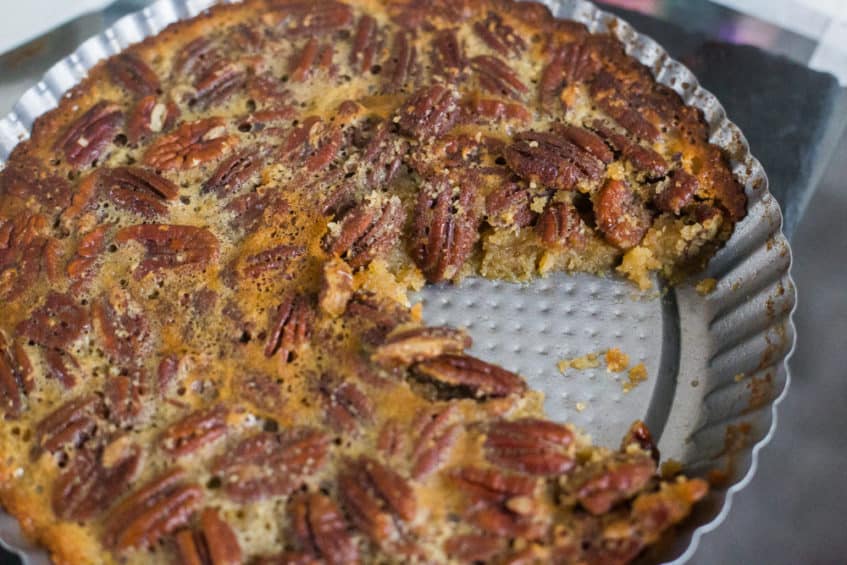 I admit, I wasn't a huge pecan pie lover before keto, but since making the big diet change, I've found myself actually enjoying sweets. I think it's the lack of sugar! I always felt guilty and had an upset stomach when I had treats before but now we can actually enjoy it without all the guilt!
For this recipe, I used an 8-inch pie crust. If you have a bigger pie pan, I recommend doubling both the crust and the filling.
As well, for the pecans, I liked mine whole but you can chop them up into halves or diced.
If you like this recipe, make sure to check out my keto butter tarts!
Total Time:
1 hour
5 minutes
Classic pecan pie with a keto twist! No gluten in the crust, no sugar or grains!
Ingredients
CRUST:
2 tbsp butter – room temp
2 tbsp palm shortening (replace this with 2 tbsp butter)
1 tsp vanilla
3 tbsp sugar substitute (I used erythritol)
1 cup (100g) almond flour
FILLING:
2 eggs
3/4 cup (135g) sukrin gold (or another brown sugar substitute)
1/4 cup (50g) sugar substitute
1 tsp vanilla
1/8th cup (30ml) heavy cream (or sugar free maple syrup)
2 tbsp butter – melted
3 tbsp almond flour
1 1/2 cups (150g) pecans
Instructions
In a mixing bowl, use a spoon or spatula to cream the butter, shortening, vanilla, and sugar substitute together.
Pour in the almond flour and knead with your hands until