Ya'll this wasn't what I came out to make – I intended to actually make pizza buns but I forgot to get pepperoni.. Instead I decided to add a bunch more cheese and make some delicious keto cheese biscuits (basically a pizza bun).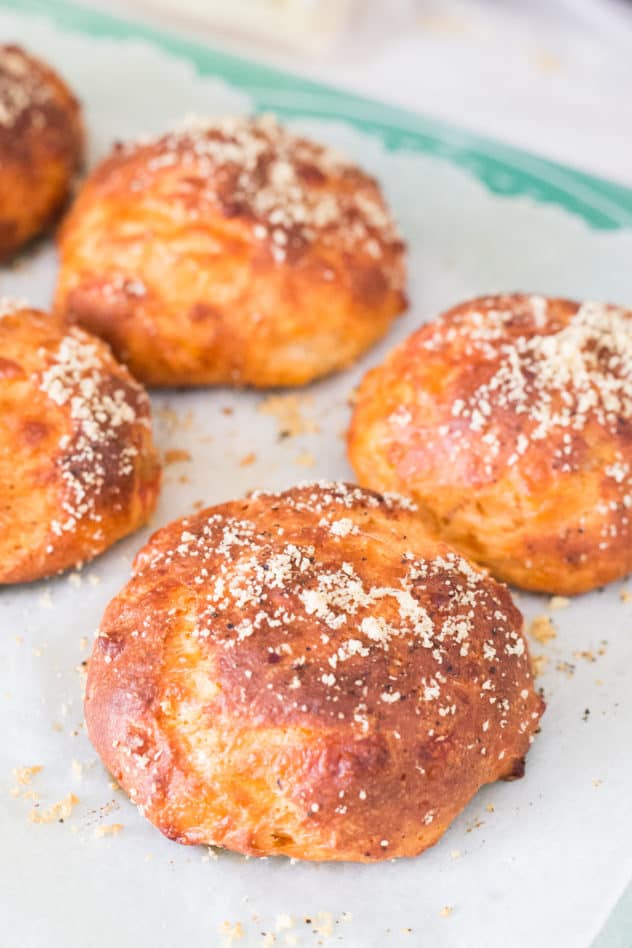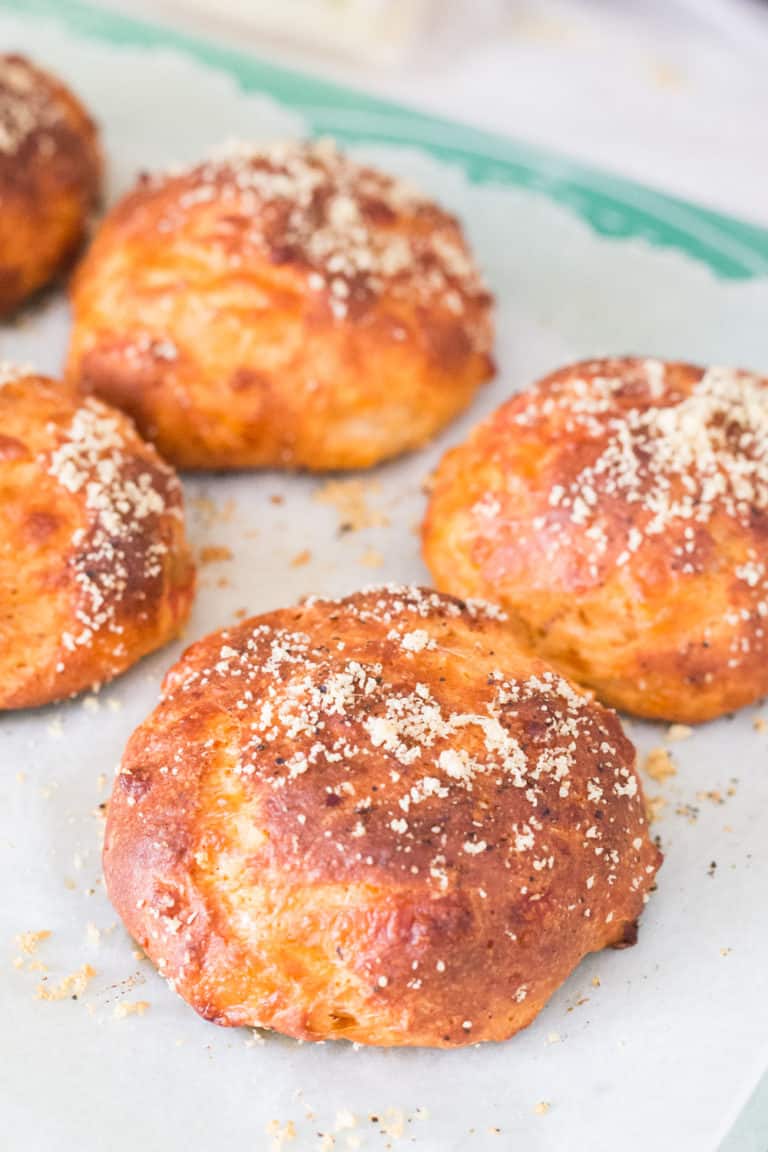 Because I didn't want to add a ton of spices that would kick up the carb count, I instead opted for the tomato sauce, which has no added sugar and would be lower in carbs than just adding garlic etc.
The brand of tomato sauce I used is Glen Muir which, like I said, has no added sugars. For 2.5 tbsp – it's approximately 5 whole carbs. I can deal with that since it is spread over 6 biscuits.
As for the cheese – I used mozzarella, however you could use any kind of shredded cheese you want! Monterey Jack would taste amazing!
Like always, the whey in this video cannot be substituted or at least I have not found a suitable sub. However you can TRY to replace it with an extra 1/4 cup (25g) of almond flour. If the dough is still a bit dry when you mix it, add 1 tbsp of water at a time until a thick batter forms.
If you like these biscuits, make sure to check out my keto hamburger buns, my keto dinner rolls and my keto white bread!