There's nothing like sitting down in the fall or winter with a deliciously warm buttered drink.. Well, this keto hot buttered rum will hit the spot and keep you warm!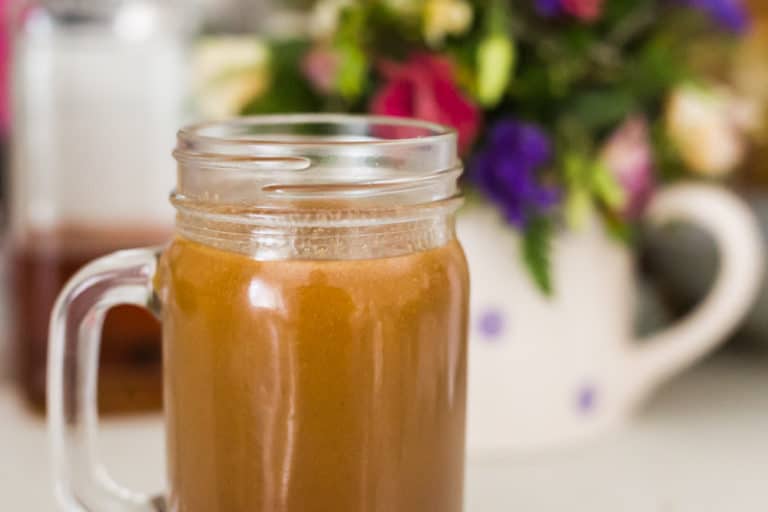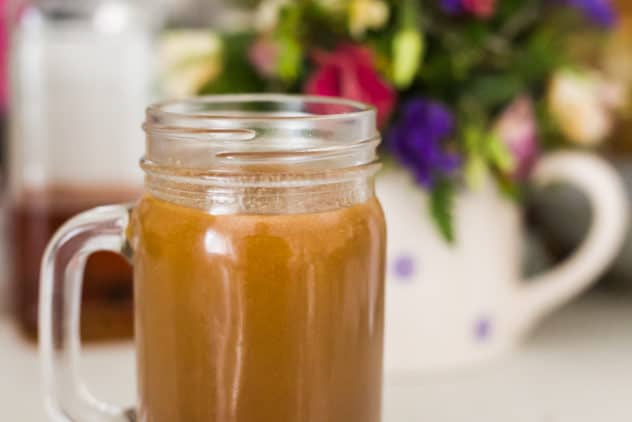 It's actually fairly easy to make and takes about 10 minutes! All you have to do is melt the butter in a pot along with the water and spices before adding the rum just before serving! You can also make this in a slow cooker for an amazing browned butter sauce. I recommend cooking it on low without the alcohol and then keep it on the 'warm' setting after you add the rum.
You can also use bourbon which is equally delicious.. and of course add to your liking. I only used about 1/4-1/2 cup of rum but I'm also not a huge fan of big alcohol tastes so if you'd like to add more, I say go for it.
Now this drink is best served in small doses. Probably 1/4 cup or less. I'm only saying that because the calorie count can get fairly high very quickly!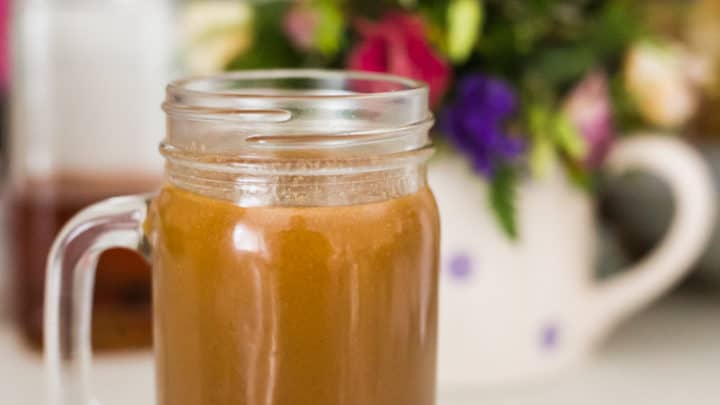 Yield:

6
Keto Hot Buttered Rum
A keto hot buttered rum recipe that will hit the spot and keep you warm! Full of fat, low in carbs.
Ingredients
2/3 cup (150g) butter
1 star of anise
1/2 tsp powdered ginger
1 tbsp cinnamon
1/2 tsp nutmeg
1/2 tsp allspice
1 tsp vanilla
1/4 cup (45g) brown sugar substitute
1 tbsp sugar free maple syrup
1/2 cup (125ml) water
1/2 cup (125ml) rum or bourbon
Instructions
In a deep pot, melt the butter over medium heat along with the star of anise.
Stir in the ginger, cinnamon, nutmeg, allspice, vanilla, maple syrup and brown sugar.
Make sure it is mixed thoroughly and bring to a simmer.
Pour in the water (it will bubble a bit)
Simmer for 10 minutes.
Add in the bourbon and leave on the heat for an extra 2 minutes.
Take off heat and serve!
Notes
This makes roughly 6 servings.
Nutritional Information per serving:
CALS: 209
FAT: 23.1
CARBS: 1.5
FIBRE: 0.8
NET CARBS: 0.7
PROTEIN: 0.3