Ever have Dominos cinnastix? They are YUMMY but unfortunately FULL of carbs. So I needed to make some keto cinnamon sticks that are guilt free.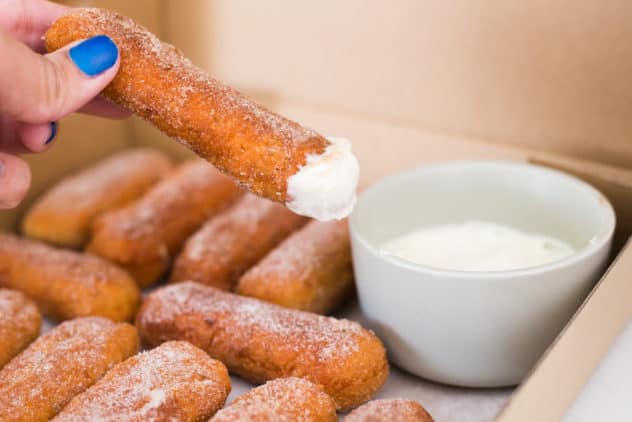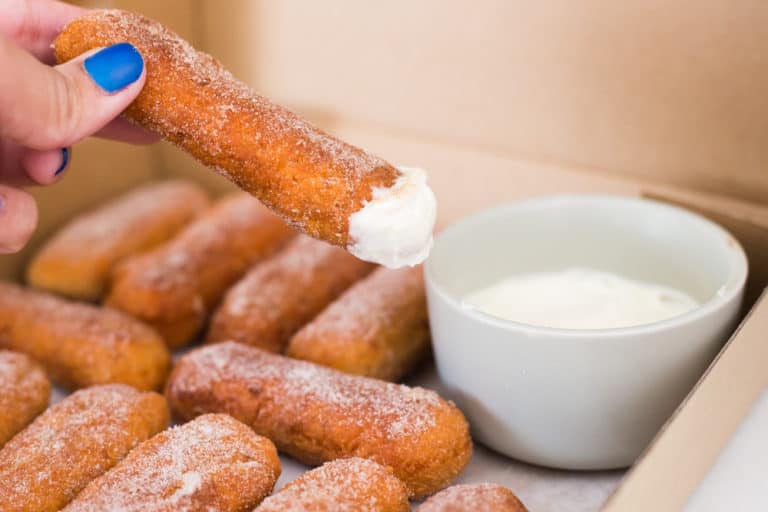 I did try this twice attempting a new dough with almond flour – it didn't work. I then tried it with coconut flour – it didn't work. So I resorted to fathead dough – but with a little added whey to make it fluffy.
The dough is fairly easy to make, except that when we have mixed it all together – we are going to add a bit more almond flour and whey so that we get a light dough that is not sticky and is very versatile.
If you aren't sure what fathead dough is – it's is basically a dough made out of mozzarella cheese, almond flour, egg and cream cheese. It's incredibly versatile and low carb! You can make a ton of things with! I've made pizza crust, pizza pops, corn dogs, cinnamon buns and so much more.
The best thing to fry in that I've found is beef drippings (tallow in the U.S.).. it leaves NO aftertaste and the smoke point is fairly high. As always make sure you take all precautions when deep frying and make sure you know what to do incase a fire starts.
One note I will say is that when you are shaping the dough for the sticks, it's important to make them fairly thing – these will double in size in the fryer and you don't want them too big otherwise they might dry out or not cooked enough in the middle.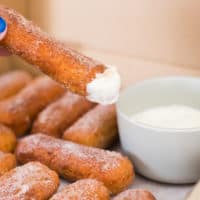 Keto Cinnamon Sticks
Sugar free cinnamon sticks! Just like cinnastix but without the guilt! Low carb, keto, gluten and grain free!