One of my favourite drinks from Starbucks is their double chocolatey chip frappuccino. It is a mocha frappe with extra chocolate chips. Its delicious but unfortunately it is FILLED with sugar and carbs.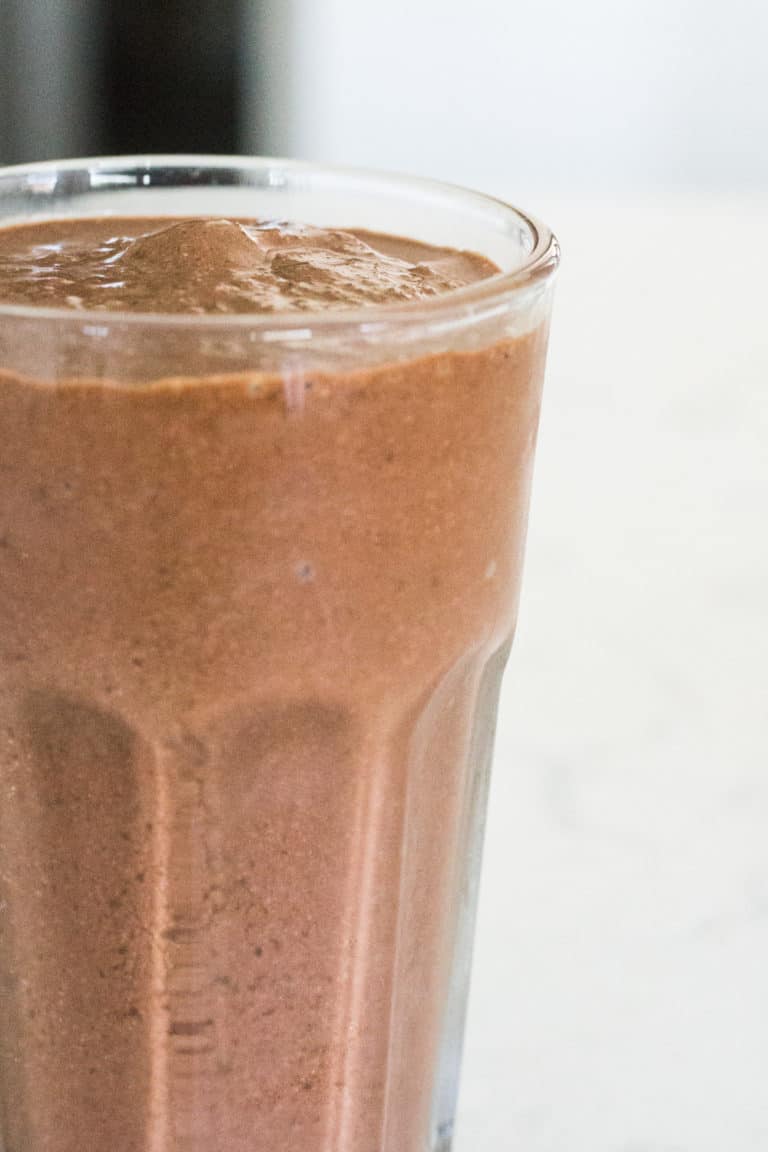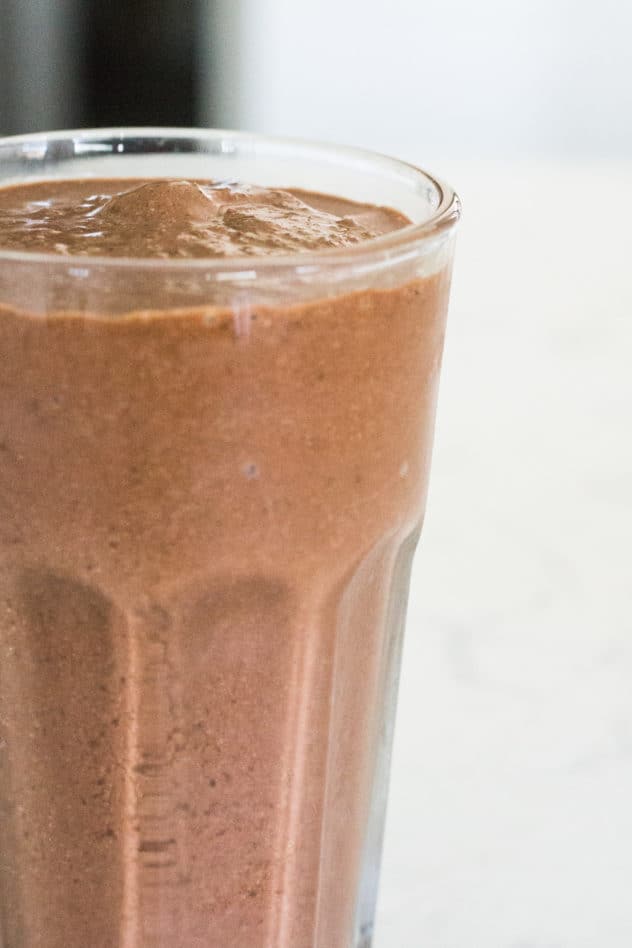 For those of us trying to avoid carbs its an awful drink to purchase. So today I decided to make my own sugar free mocha frappuccino! This is super easy to make to be honest and you can alter it in any way to your liking!
If you like this one – you'll enjoy my sugar free mint chocolate chip frappuccino.
When I make any sort of blended drink, I like to add a bit of xanthan gum so it binds together (Starbucks drinks also use binding gums in their syrups). You can skip this ingredient if you'd like but it may melt faster. Even just a 1/4 tsp will work wonders for a drink.
This delicious keto mocha frappe recipe makes about 3 drinks in total and you can definitely refrigerate the rest for later!
**any glass size should work for this!**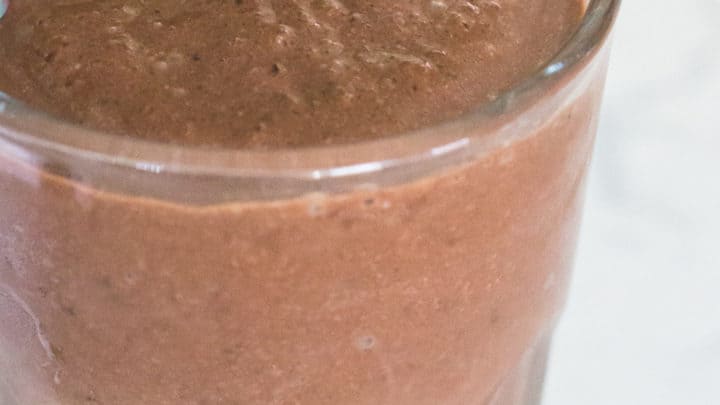 Yield:

3
Sugar Free Mocha Frappuccino
Super easy sugar free mocha frappuccino! Takes 5 minutes to make and is a delicious mix of chocolate and coffee!
Ingredients
1 glass ice
1 glass full of cold coffee
1/4 glass heavy cream
4 tbsp sugar substitute (or to your liking)
4 tbsp cocoa powder
1/2 tsp xanthan gum
handful of sugar free chocolate chips
Instructions
Add all the ingredients to a blender. Mix until smooth.
Notes
Nutritional Information per drink: (1 out of 3 servings)
CALS: 109
FAT: 9.4
CARBS: 5.2
FIBRE: 3.2
NET CARBS: 2
PROTEIN: 2.3