If you're not on TikTok, let give give you the rundown – there has been a super easy pasta recipe going VIRAL. It's so simple – tomatoes, olive oil, feta, basil and noodles. It looks delish and so you KNOW I had to make a low carb version.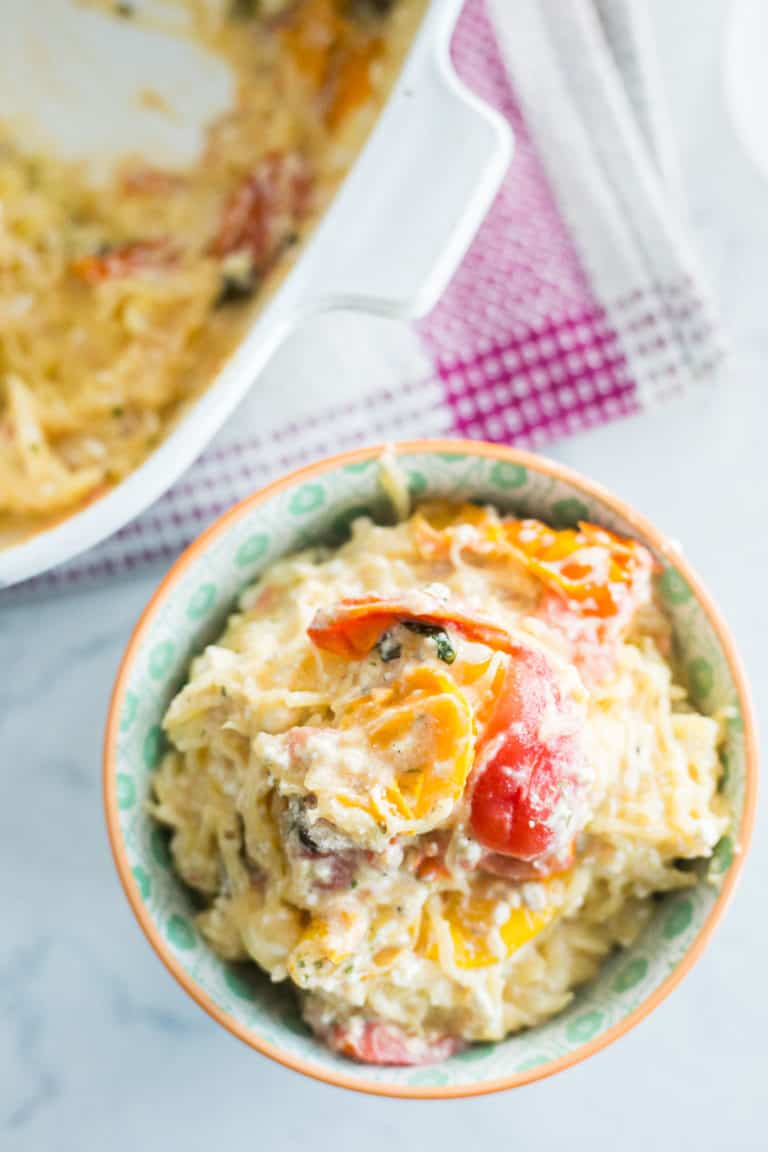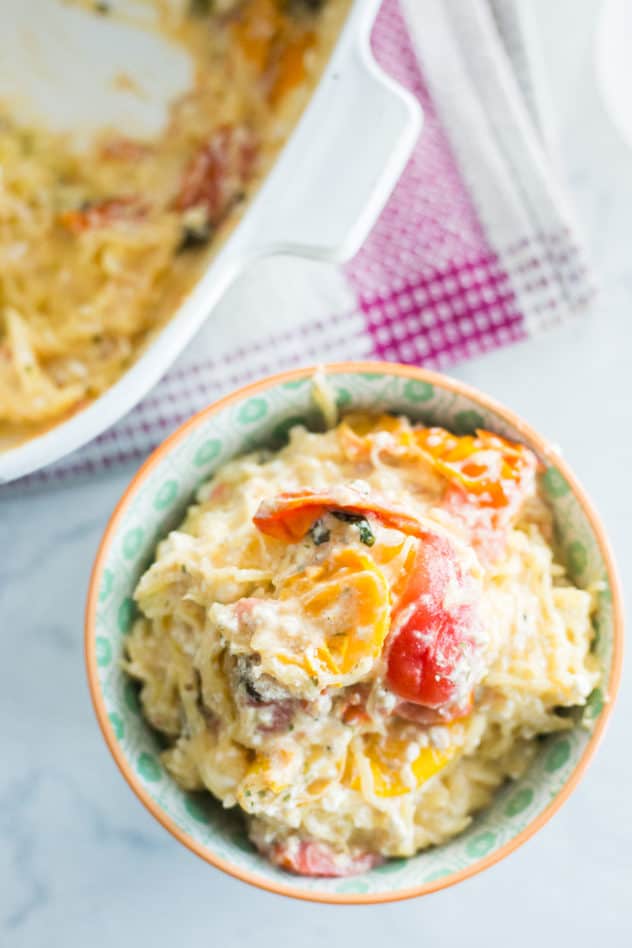 I pretty much kept the sauce recipe as it was, just using those 4 ingredients but swapped out the wheat noodles for some spaghetti squash. I highly recommend! Its so creamy and tasty!!
If you're not a big fan of spaghetti squash, you can use other low carb or keto pasta noodles like Shiritaki noodles, Edamame spaghetti, or zucchini noodles.
Now, I will say.. I did call this feta pasta "low carb".. mainly because of the spaghetti noodles.. but again you can swap them out if you want to make them keto friendly.
*Nutritional information coming soon.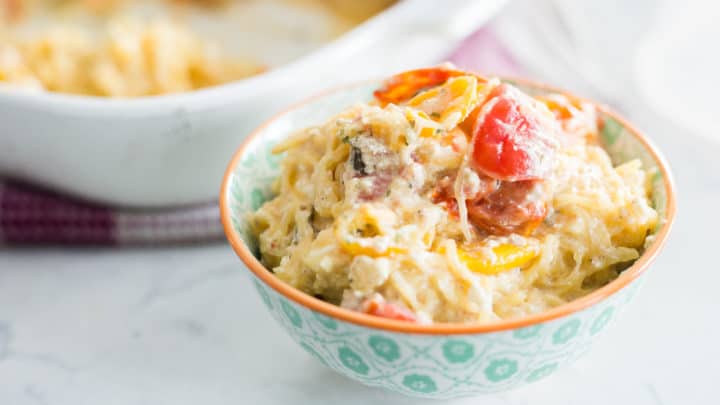 Yield:

4
TikTok Feta Pasta but Low Carb
Cook Time:
1 hour
30 minutes
Total Time:
1 hour
30 minutes
This pasta sauce has been going VIRAL on TikTok and now - it's low carb'd! I used a delicious spaghetti squash instead of full wheat noodles and I highly recommend.
Ingredients
1 spaghetti squash 250g cherry tomatoes - halved basil 1 brick feta cheese (approx 250-300g) olive oil salt & pepper
Instructions
Cut the spaghetti squash in half and scoop out the seeds.
Season the insides with a little salt and pepper.
Bake at 350F / 175C for 1 hour.
While the spaghetti squash cooks, cut up the cherry tomatoes and place them into a casserole dish. Make sure the tomatoes cover roughly the entire bottom of the dish.
Add in the basil and lightly drizzle the tomatoes/basil with olive oil.
Place the brick of feta cheese in the middle of the casserole dish.
Season with some salt and pepper.
Once the spaghetti squash is done, take it out of the oven and preheat the oven to 400F / 200C.
Bake the feta/tomatoes for 30 mins
While the feta is cooking, scoop out the insides of the spaghetti squash with a fork and set aside.
When the feta is done, use a spatula to smoosh the cheese and mix it all together with the tomatoes and basil.
Add in the spaghetti squash insides and continue to mix until the spaghetti is coated in the creamy sauce.
Serve with some extra parmesan cheese! Delish!