Looking for a delicious appetizer thats easy to make? I gotchu covered with this simple and savoury keto crab pinwheels! So for this recipe, I used store-bought low carb tortillas.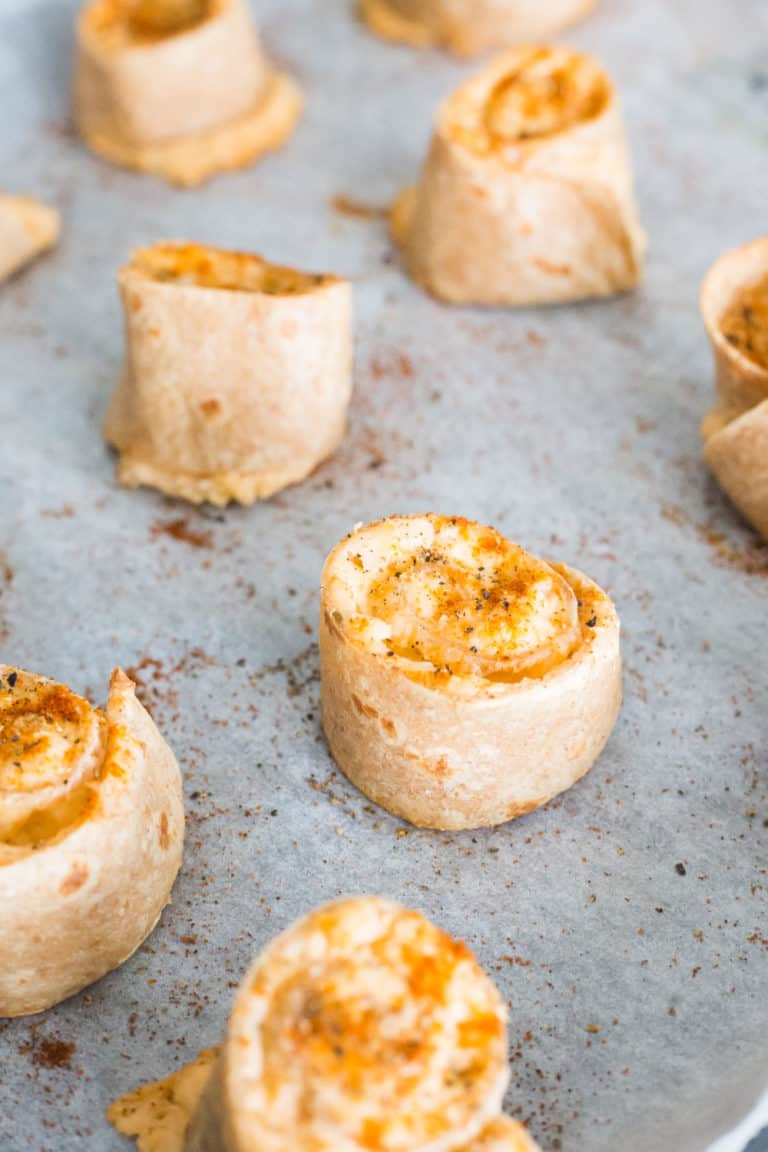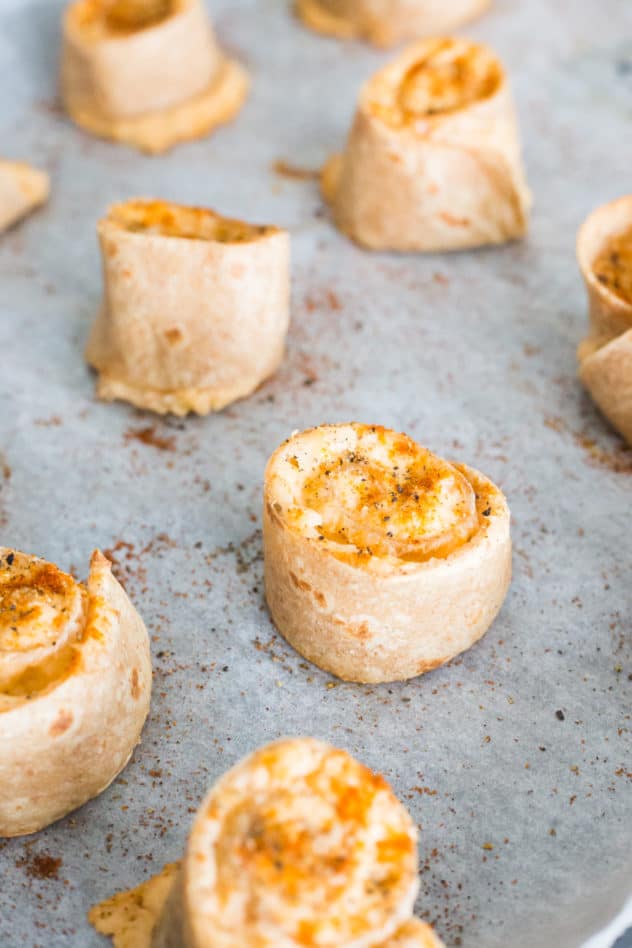 The specific brand I used is La Tortilla Factory Protein UP wraps.. but I know these aren't accessible to everyone so below Im going to link to some of my other favourites to buy and some easy keto tortilla recipes.
*Note that any Amazon links used here are Affiliate links. You will not pay extra but I do get a little kickback for using these links*
So I hope you can find a good recipe or brand that you really like. As I mentioned above, I LOVE Mama Lupe's tortillas. They are fantastic!
When you cook these, you want to keep an eye on them so that the cheese doesn't fall entirely out of the bottom. It shouldn't fall out a lot, but I did have a few where some cheese escaped.
I think the best part of this, is that you can change the filling to whatever tou want – spinach dip, onion dip, buffalo dip or even keto crack dip!
All would be DELICIOUS. I hope you really like these keto crab pinwheels!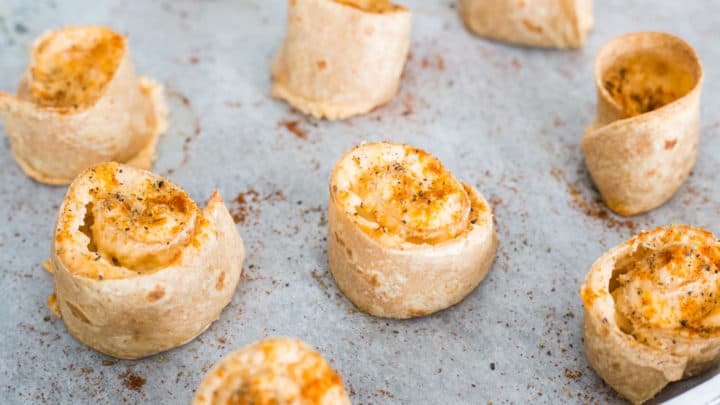 Yield:

18
Keto Pinwheels with Crab!
Keto pinwheels with crab! A deliciously cheesy crab dip wrapped up in a low-carb tortilla and baked. Very yum!
Ingredients
3 Low Carb Tortillas
1 brick (230g) cream cheese
1 tsp minced garlic
1 tsp parlsey
1 can (150g) real crab
1.5 cups (150g) shredded cheddar
salt, pepper, paprika
Instructions
In a pan over medium low heat, add your garlic, parsley and cream cheese.
Cook until the cream cheese has thinned out and easily spreadable.
Add the cheese little by little, stir to melt before adding any more.
Stir in the can of crab. Make sure it is drained.
Season with some salt and pepper.
Let cool
Place a big dollop of the cream cheese mix onto a tortilla and spread it to the edges.
Roll the tortilla like a carpet.
Cut into 6 pieces.
Place onto a cookie sheet lined with parchment paper.
Continue on with the two other tortillas.
Bake at 350°F / 175°C for 15 minutes.
Enjoy!
Notes
This makes 18 pinwheels.
Nutritional Information per pinwheel:
CALS: 102
FAT: 8
CARBS: 3.1
FIBRE: 0.2
NET CARBS: 2.9
PROTEIN: 5.1