Spring has sprung and summer is just around the corner. I'm not sure about you, but it's almost time to bust out the BBQ and patio furniture. One thing I will make sure to bring poolside are these keto ube iced lattes!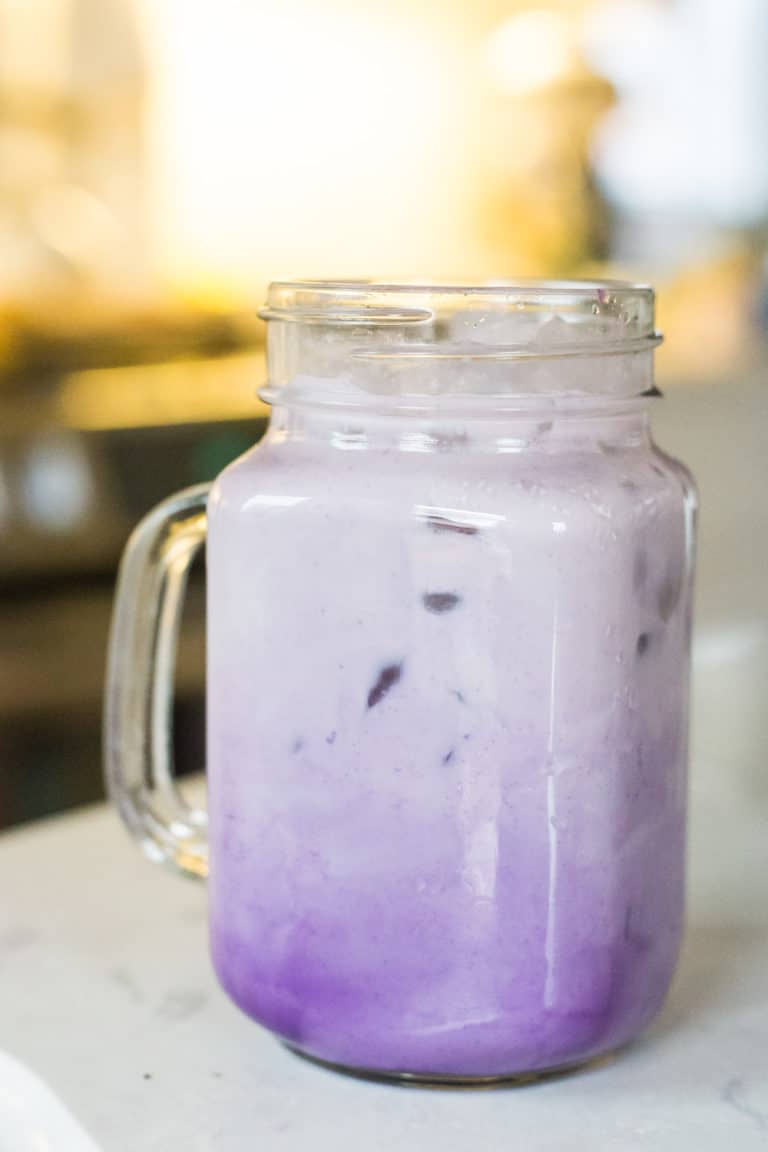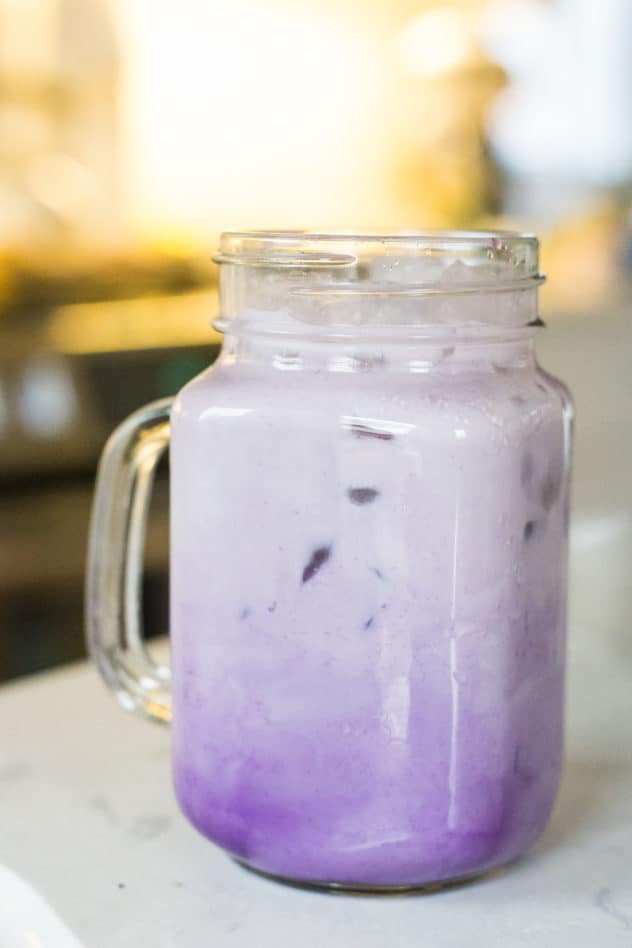 If you haven't tried ube yet – it's definitely an acquired taste. It's almost like a nutty vanilla-y taste.
Ube is purple yams (not sweet potatoes – yams). It's used in a lot of Asian style desserts and drinks. Using and making this drink from the actual vegetable is not recommended for keto. It's about 27 or more carbs for one purple yam. So to make this more keto friendly, we used ube extract. You can find ube extract at any Asian grocer or a grocer that sells 'foods of the world'. I found mine at a place called Nations. You can also order it on Amazon.
One thing I will mention about using ube extract is that you will want to keep paper towel or a cloth nearby. It is VERY colourful and it can potentially stain anything if left for more than a few minutes.
With that being said, I am going to make a few more ube recipes coming up so we will see what happens!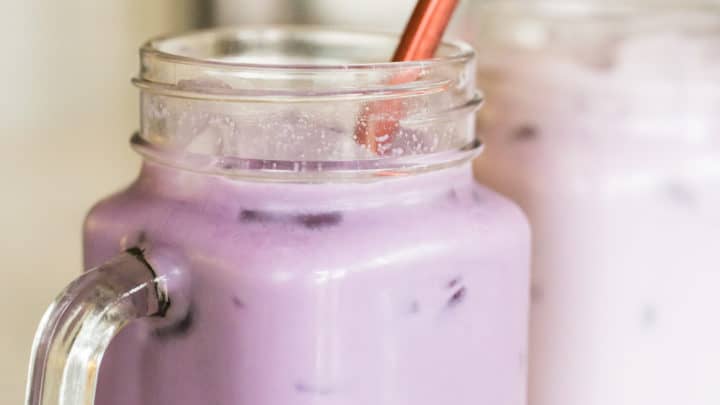 Yield:

Base makes 5-6 lattes
Keto Ube Iced Latte || The Purple Drink
Dubbed the 'purple drink' - this keto ube iced latte is perfect for the summer pool-side BBQ's.
Ingredients
Base (can be used for 5-6 drinks)
1/2 can (around 1/2 cup/125ml) coconut milk
1 tsp vanilla
3oz (around 1/3 cup) hot water
5-6 tbsp - sugar substitute
Latte
1/4 cup (70ml) ube base ice
brewed, cold coffee
cream or plant based milk
Instructions
In a bowl, whisk together the hot water and sugar.
Stir until the sugar has dissolved.
Add in the coconut milk, vanilla and ube.
Stir. Pour about 1/4 cup (70ml) of the base into a cup.
Fill the cup with ice.
Fill the glass about 3/4 ways full with cream or plant based milk
Pour in the coffee to fill the rest of the cup.
Stir and enjoy!