Alright, let's clear the air – I'm not a huge fan of chicken.. and unless it's crispy (aka fried) I hardly touch it.. BUT after making this yogurt marinated chicken, I have to say this might be a game changer. It is so so juicy and full of flavour that it might honestly be a new favourite.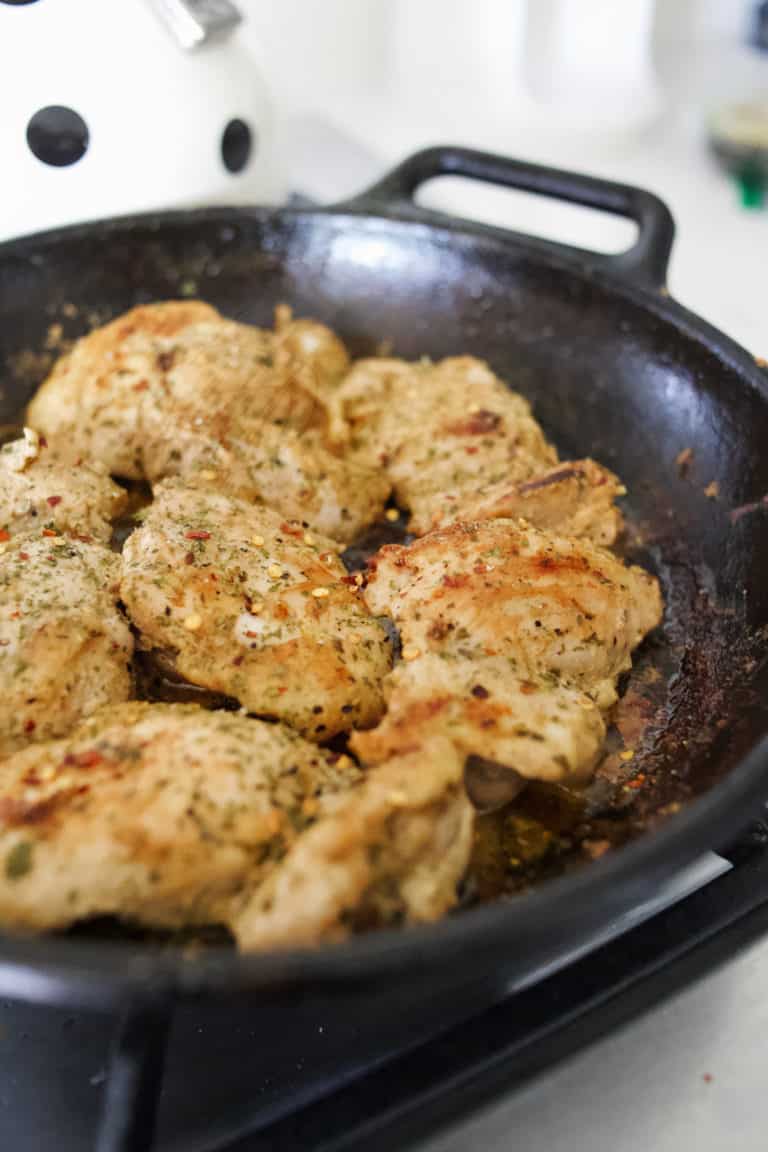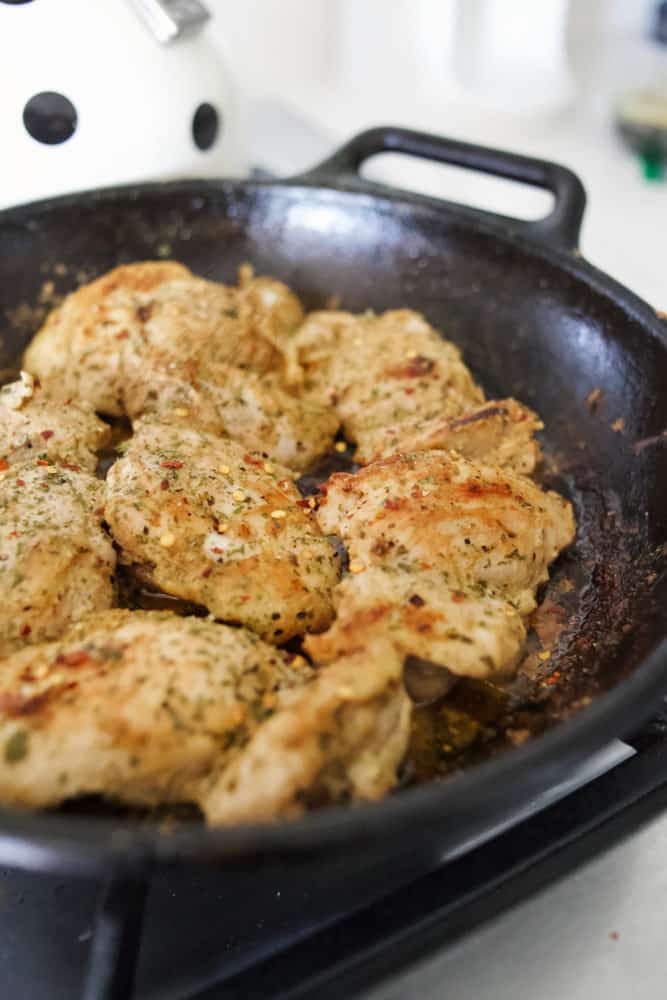 If you haven't tried yogurt marinated chicken, I highly recommend. Apparently the yogurt acts as a meat tenderizer and tenderizes it much more gently than regular marinades. I'm not complainin'! It's delicious.
For this specific recipe, I used plain Greek yogurt, but I've also seen people use low-fat yogurt or whole milk yogurt. I don't think it really matters but I can attest to Greek yogurt.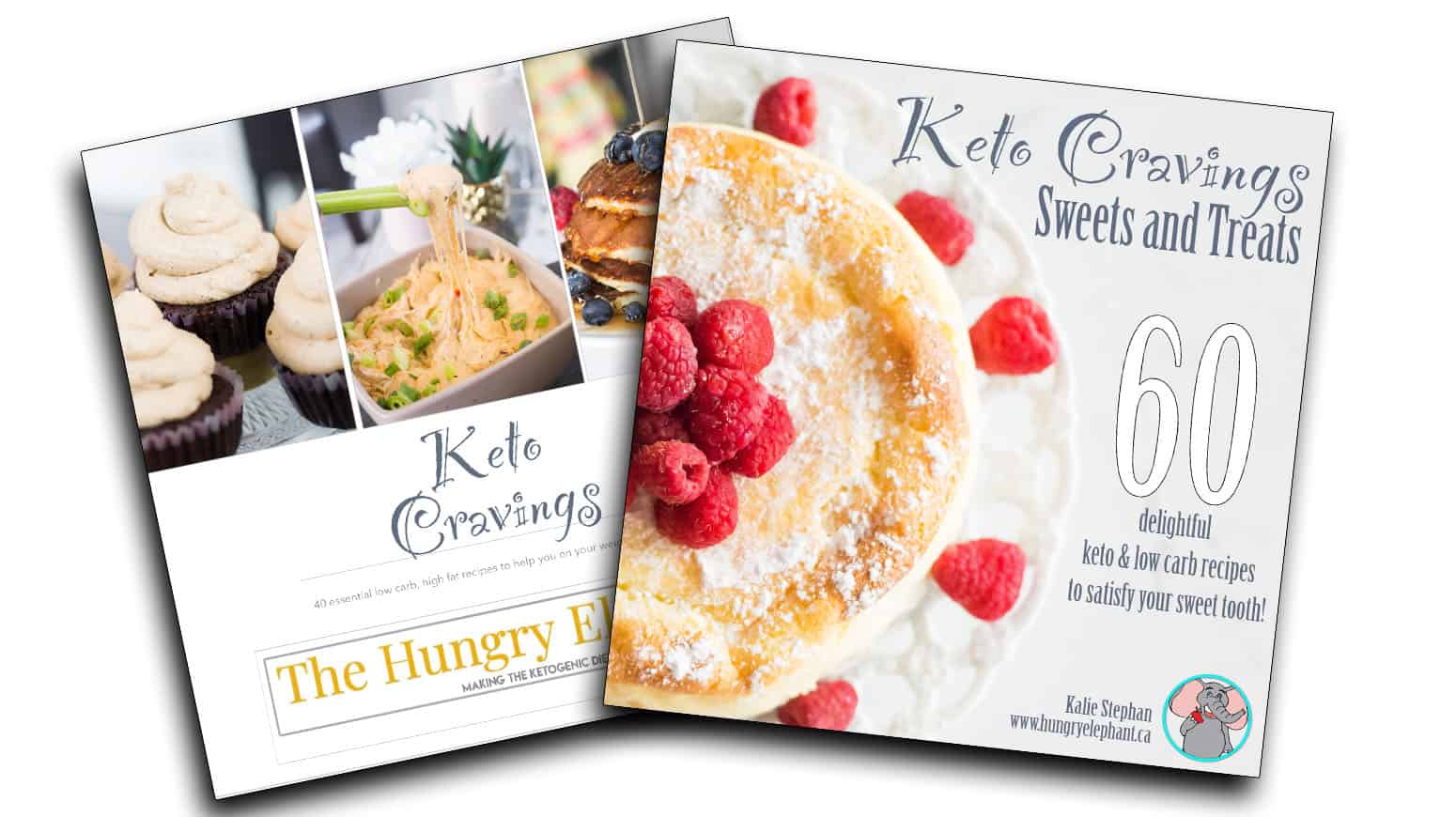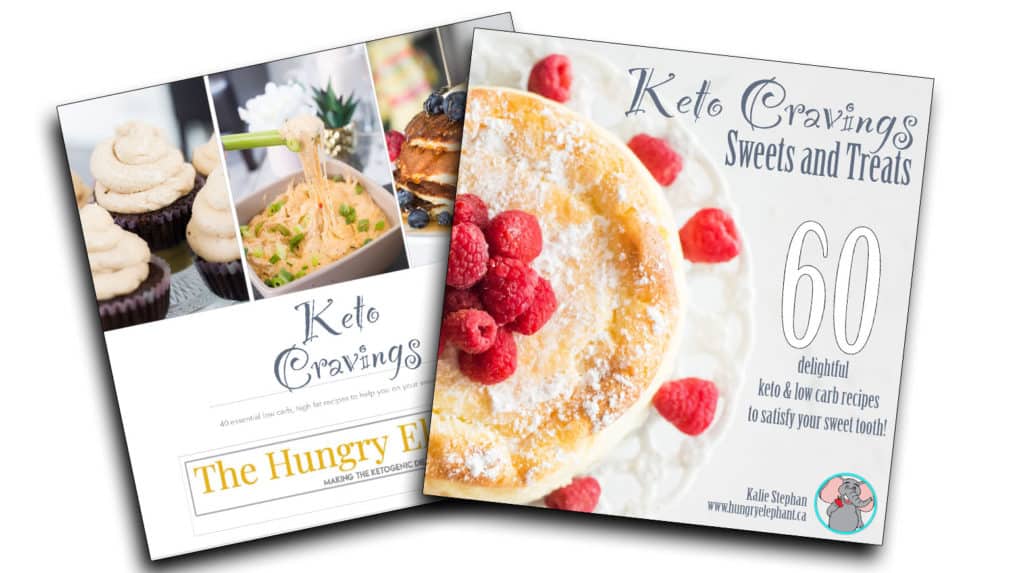 I think one thing about this recipe is that it's easily adaptable – if you want a more savoury flavour, you can swap out some ingredients – like adding soy sauce or sugar-free chilli paste. I went for more of a pesto flavour – with lots of basil and lots of garlic. It smelt and tasted amazing. It could even be a good sauce to top your cauliflower rice.
As for cooking the chicken – I cooked it on an iron cast pan on medium high. I cooked each side until they were slightly brown, then I flipped. After each side was slightly browned, I flipped them back and forth until they got a golden brown.
Honestly, this yogurt marinated chicken is just an absolute game changer in the world of chicken.
If there was any one recipe I'd recommend from my catalog – it would be this one.
So easy and totally the best way to eat chicken!
This would go great with my keto friendly cheese and broccoli 'rice' (cauliflower rice)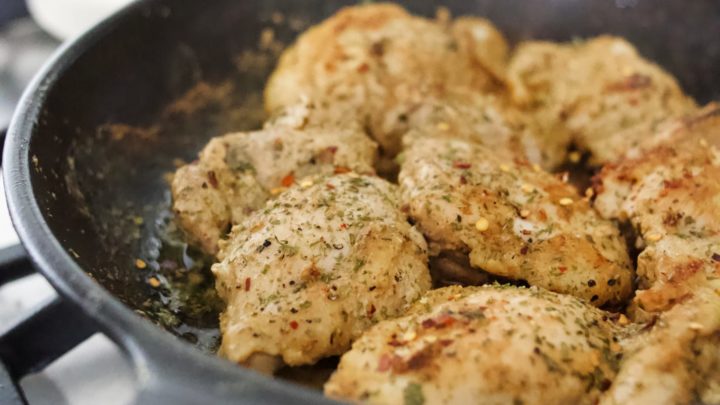 Yield:

8
Low Carb Yogurt Marinated Chicken
Ingredients
8 chicken thighs
2 heaping tbsp of plain Greek Yogurt (around 1/2 cup)
1 tbsp minced garlic
1 1/2 tbsp minced basil 1
tsp dried parsley
1 tsp chilli flakes
1 tsp paprika
1/2 tsp cumin
1/2 tsp chilli powder
1 tbsp lime juice
Instructions
In a bowl, combine all the ingredients except the chicken. Mix thoroughly.
Dry off the chicken thighs using a paper towel.
Place them inside a freezer bag.
Pour in the Greek Yogurt.
Close the bag and shake until all the chicken is covered in the Greek Yogurt marinade.
Place in the fridge for a minimum of 4 hours.
Cook chicken on grill, oven or stovetop. I cooked mine on a cast iron pan on medium high until they were golden brown.
Enjoy!