Whether you call it dolma, tolma or dolmades – it all really means the same thing – STUFFED. Traditionally in Middle Eastern, West Asian countries – vegetables or grape leaves are stuffed with a zesty delicious filling. So today we are making low carb dolma!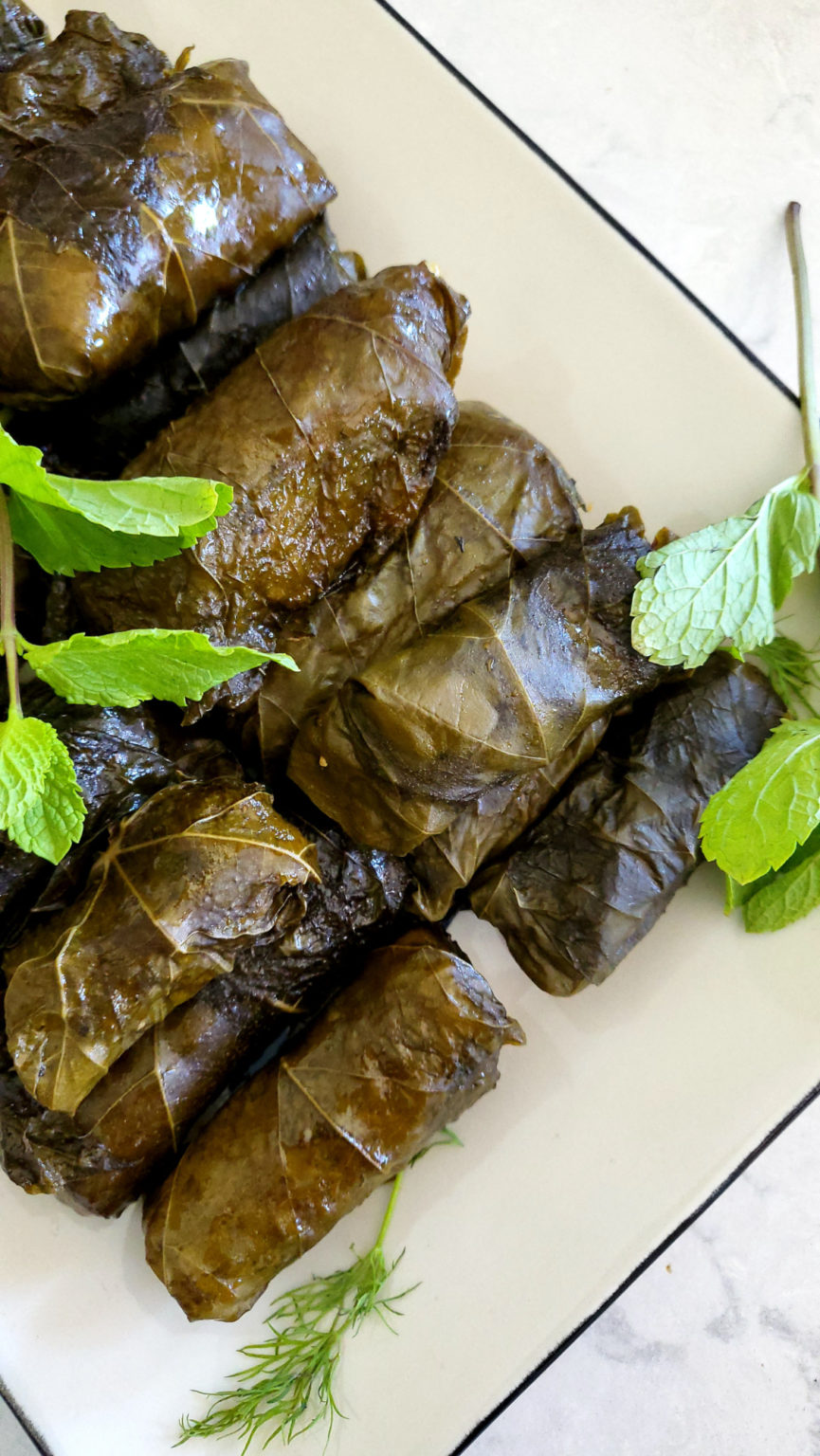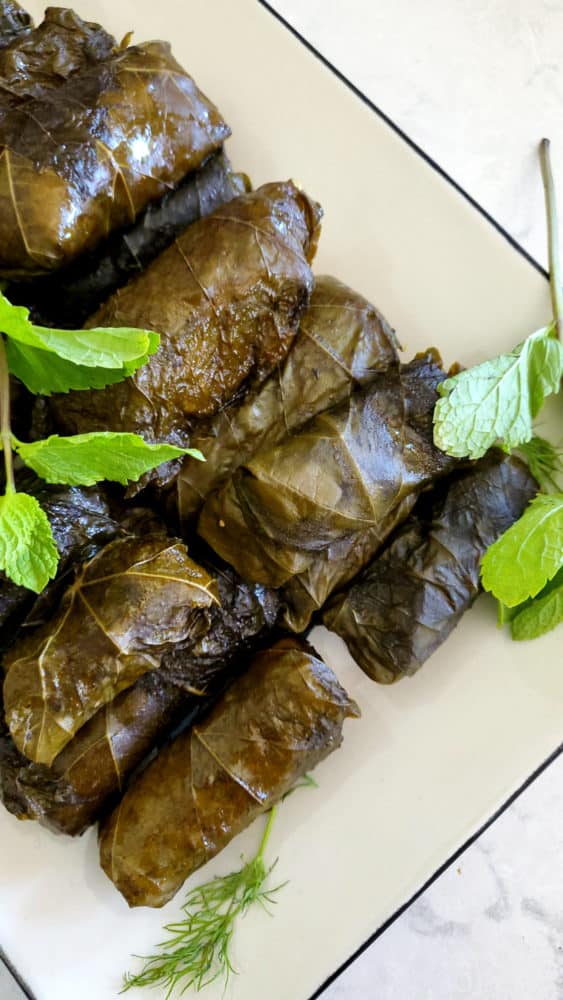 This is one recipe that I am making as a way to sort of reconnect with lost culture. My father and grandfather are both Armenian but due to *history* the language and culture was erased.. However Armenian food is still alive and kicking in our family – we always serve traditional bereg and choreg!
Now in Armenia – this most likely is called 'sarma' – meaning 'wrapped'.. but neighbouring countries, including Turkey, Greece, Bulgaria and Middle Eastern countries like Syria also enjoy variations of dolma or sarma.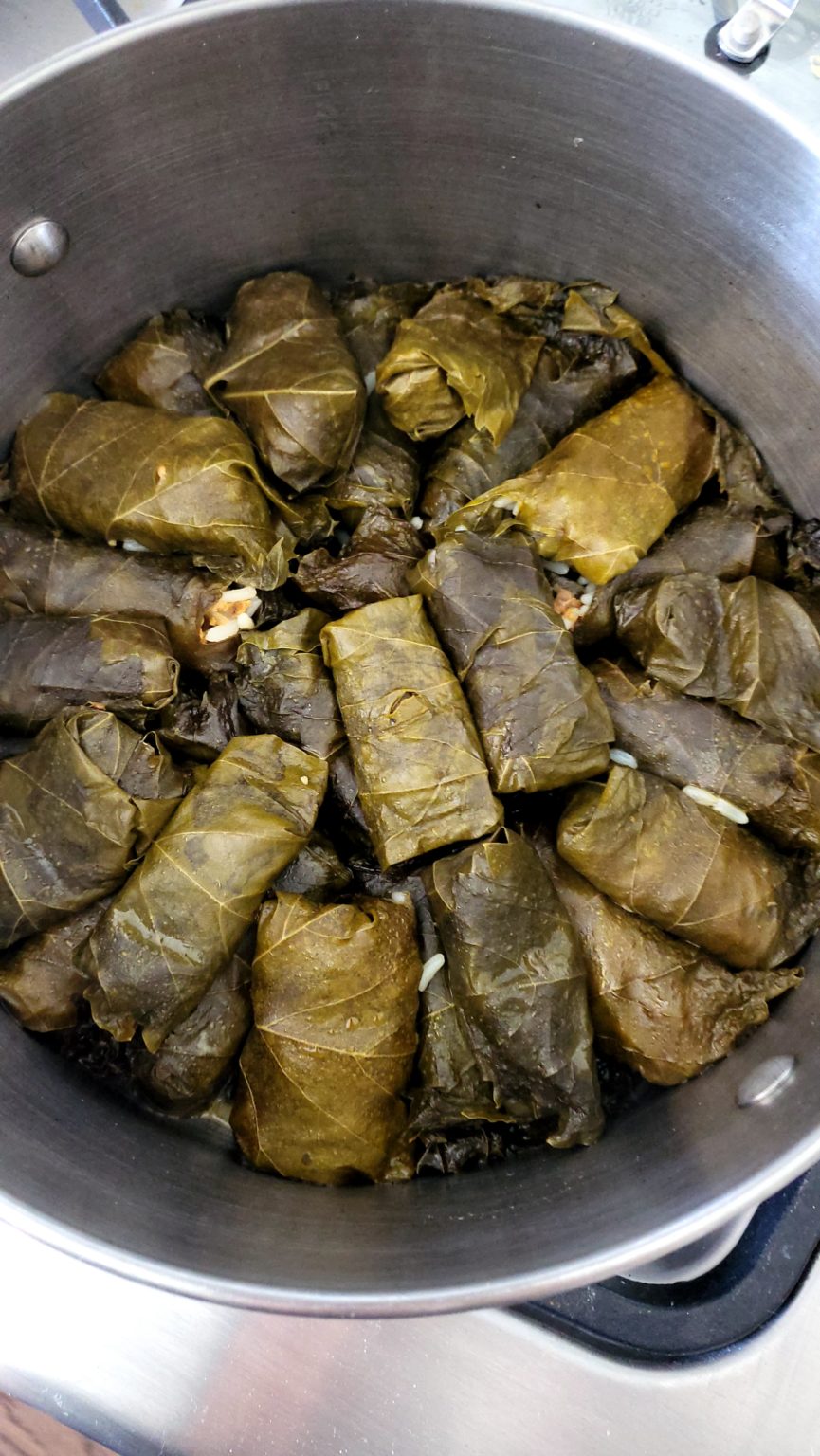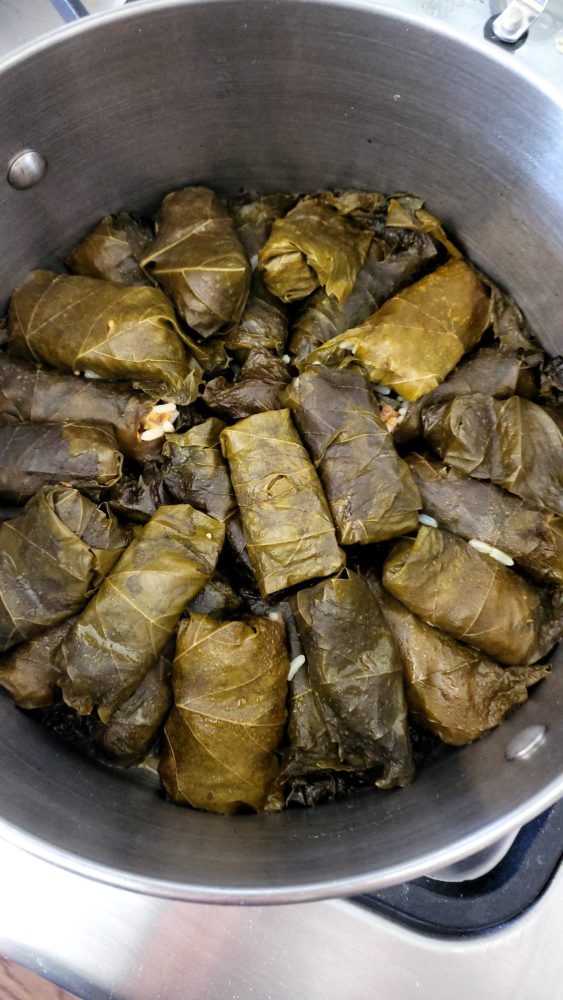 Traditionally these grape leaves are stuffed with rice, lamb or beef, tomatoes, onions and lots of fresh herbs like mint and dill. It is boiled in a broth that has a hint of lemon. It truly is delicious – especially when the bottoms caramelize.
Where can you buy grape leaves?
I think grape leaves are one of the hardest items on the menu to find but if you look in the right spot – it shouldnt be too hard. I found mine in the "Greek" area of the local grocery store, but you may also find it in the 'international food' section. You could also try a Middle Eastern or Greek store!
How to make low carb dolma
Since we are making a low carb version, this recipe doesnt have rice. In fact, its really just grape leaves stuffed with meat. The best thing about this, is that without the rice, it won't take too long to make. Just mix the filling ingredients together in a bowl and wrap it up before putting them on the stove. Super simple!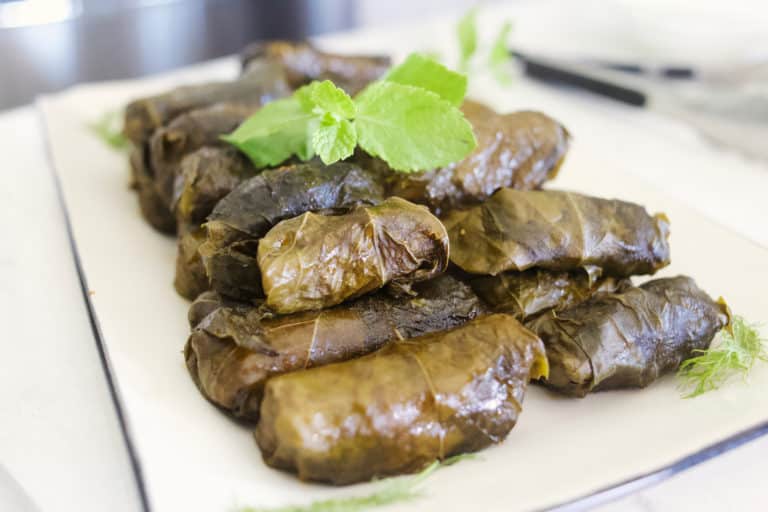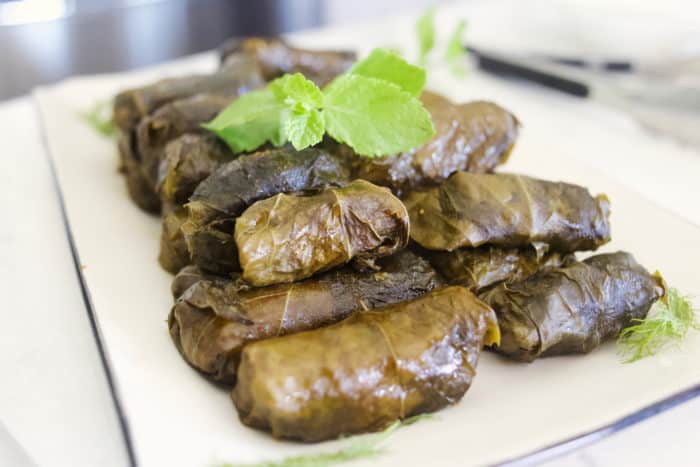 For this recipe, I used minced lamb but lean minced beef also works. If made correctly, you will have a delicious savoury filling with hints of mint and dill and the bottoms should be caramelized with a hint of lemon.
If you like this recipe, make sure to check out my keto friendly lahmajoun or if you want the version with rice – take a look at my other website!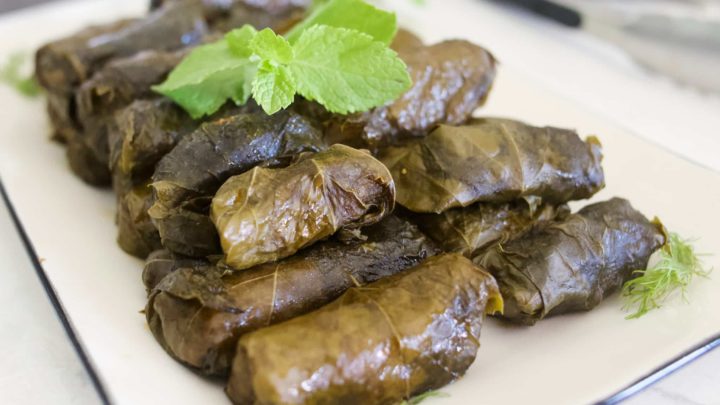 Armenian Dolma (Tolma, Dolmades)
A staple in Middle Eastern, West Asian households. Dolma, also known as tolma or dolmades is a grape leaves stuffed with meat and zesty herbs.
Ingredients
500g grape leaves
1 lb minced lamb
1 tbsp tomato paste
1/3 cup chopped dill
1/3 cup chopped mint
1 tbsp minced garlic
1/2 tsp cumin
1/4 tsp allspice
1/2 medium onion - chopped finely
Broth
3 cups water
2 chicken boullion cubes
1/4 cup lemon juice
Instructions
Take out some grape leaves from the jar and rinse - set aside.
In a mixing bowl, place the lamb, garlic, tomato paste, cumin, allspice, dill and mint. Mix together.
Take a grape leave and place it on the counter shiny side down. You should be able to feel the texture of the leaf on the side that is upwards.
If the leaf has a stem, remove it.
It depends on the size of the grape leaf but take about 2 tsp worth of lamb mix and place it just above where the stem would be. It should be kind of an oblong shape.
Take the left and right side of the leaf and fold it inwards over the meat.
Take the bottom of the leaf so and fold it inwards on top of the left and right side.
Roll the leaf like a carpet so that the top of the leaf folds over the bottom.
Set fully stuffed grape leave aside with the seam down. Continue to roll the rest of the meat into the grape leaves.
Once you have all your grape leaves stuffed or used all the meat, place a layer of grape leaves into a stock pot.
Place a layer of the dolma in the stock pot - seam side down. If you have extra dolma by the end of this step, place another layer.
If you have a circular plate that would fit inside the stock pot - place it upside down ontop of the dolma - this is to make sure they dont float and unroll.
In a measuring cup - mix the boullion cubes with very hot or boiling water.
Pour into the stockpot - it should cover most of the dolma - add some more water if needed.
Turn on medium heat and cover with a lid for 30 minutes.
After 30 minutes is over, remove the lid and plate.
Pour in the lemon juice
If you still have a lot of water in the bottom of the pot, cook uncovered for another 35-40 minutes.
If there is not a lot of water left, cook covered for the same amount of time.
Take the dolma out of the stockpot and let sit for 30 minutes before serving.
Serve with tzaziki or mint yogurt!