I think the best part of fall and winter are having roast dinners that will not only fill you up but warm you up as well. A nice hot meal is so comforting in the cold weather. Since the temperatures are have begun to drop, I decided to make, what I call, the best roast chicken dinner.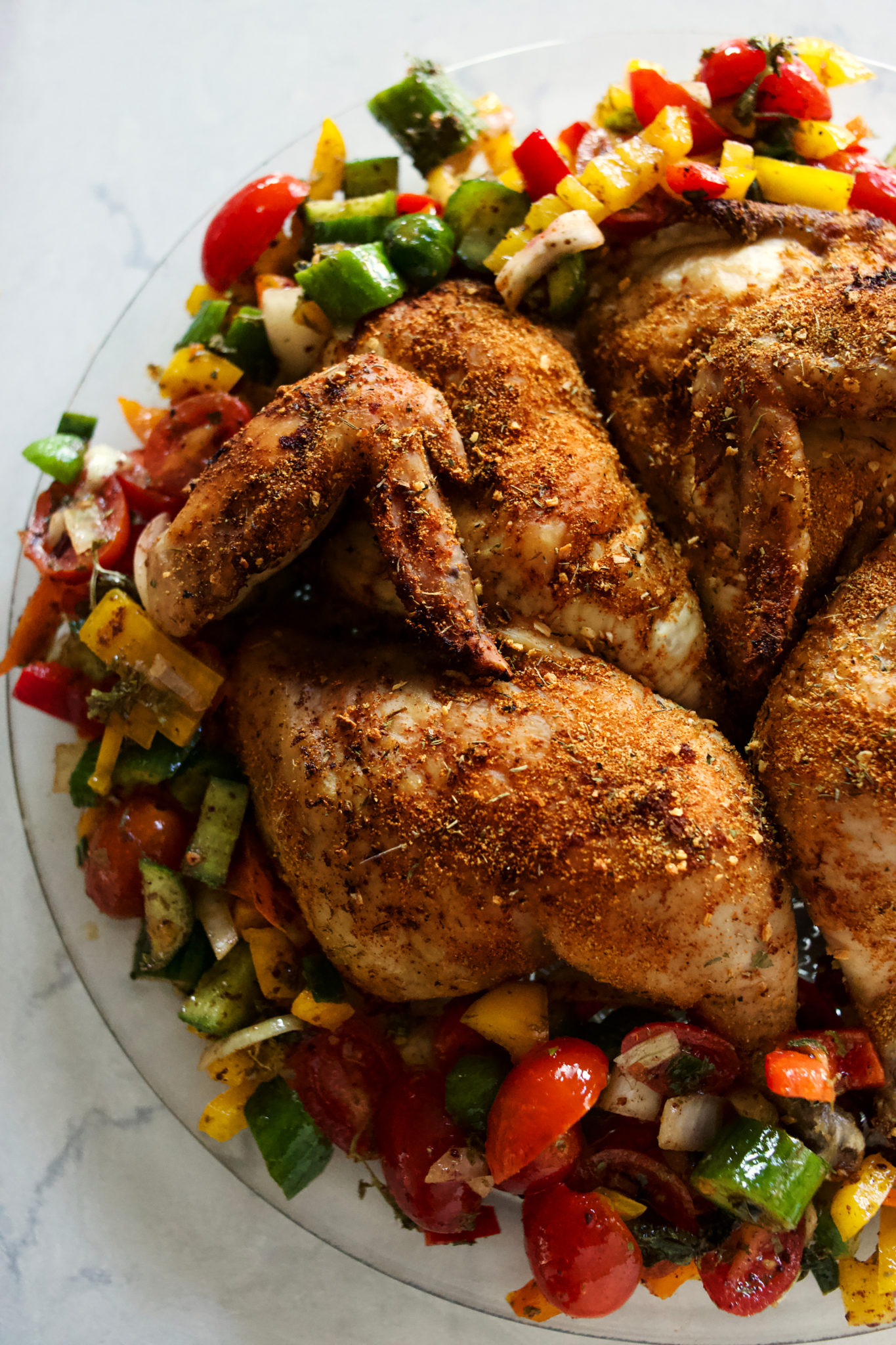 The best thing about this meal is that it takes only 45 minutes to bake in the oven but you can also make this in the slow cooker as well which would be amazing!
What you will need to make the best roast chicken:
1 whole chicken – flattened or regular (i used flattened)
Garlic powder
Dried onion
cumin
paprika
brown sugar substitute
thyme
dried mustard
parsley
salt/pepper
Let's first talk about the chicken – I used a whole chicken but it was flattened, meaning the breasts weren't together they instead laid flat. You don't have to use a flattened chicken, a whole intact one also works just as well!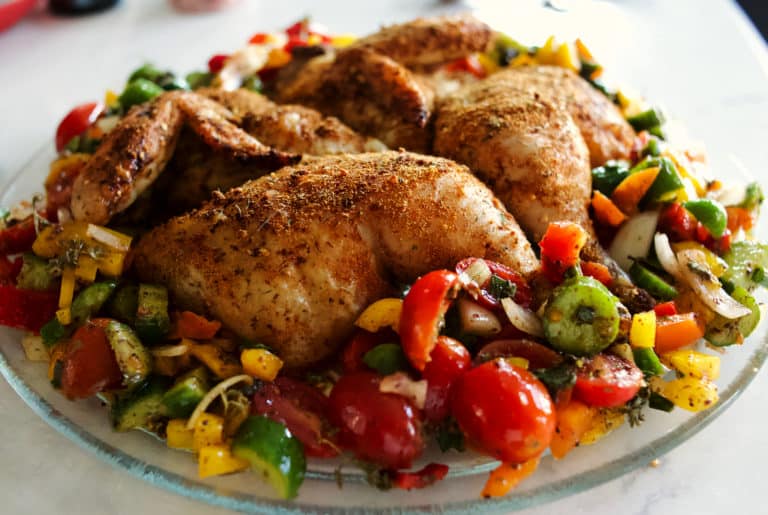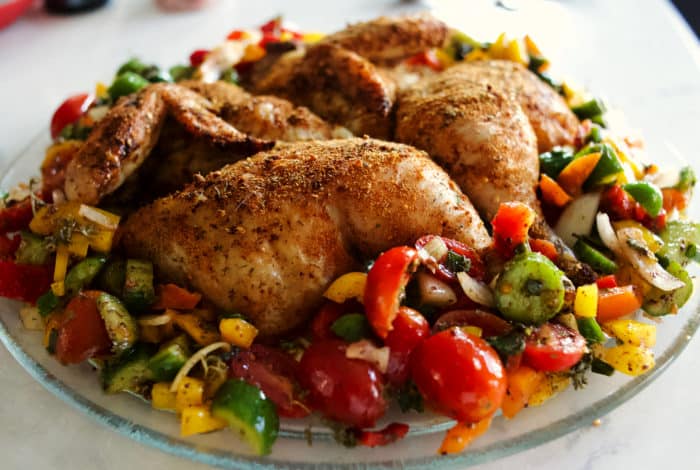 Now, when I baked mine, I baked it at 400°F – however my oven runs 25 degrees hotter than that it actually says on the temperature. So if you are going to bake it, I suggest baking at 375°F.
Make sure to take the internal temperature after 45 minutes to make sure the meat is fully cooked. It should have an internal temperature of 165°F to ensure it is cooked safely. You want to take the temperature at the meatiest part of the chicken – I used the middle of the breast.
How to prep your roast chicken
Prepping your roast chicken is so easy. All you have to do is pat down your chicken with a piece of paper towel. This will take out any excess moisture and allows the spices to stick to the skin.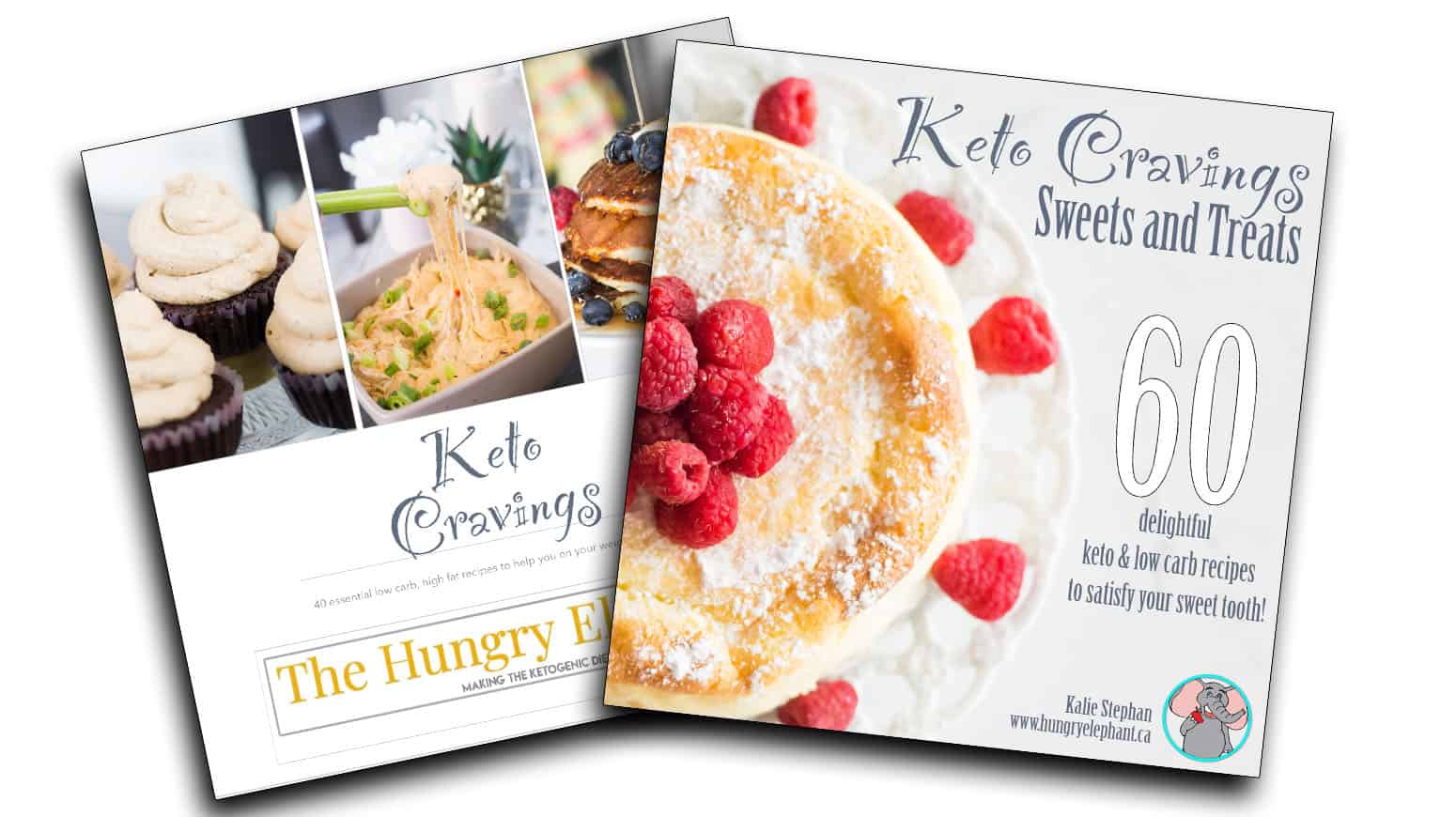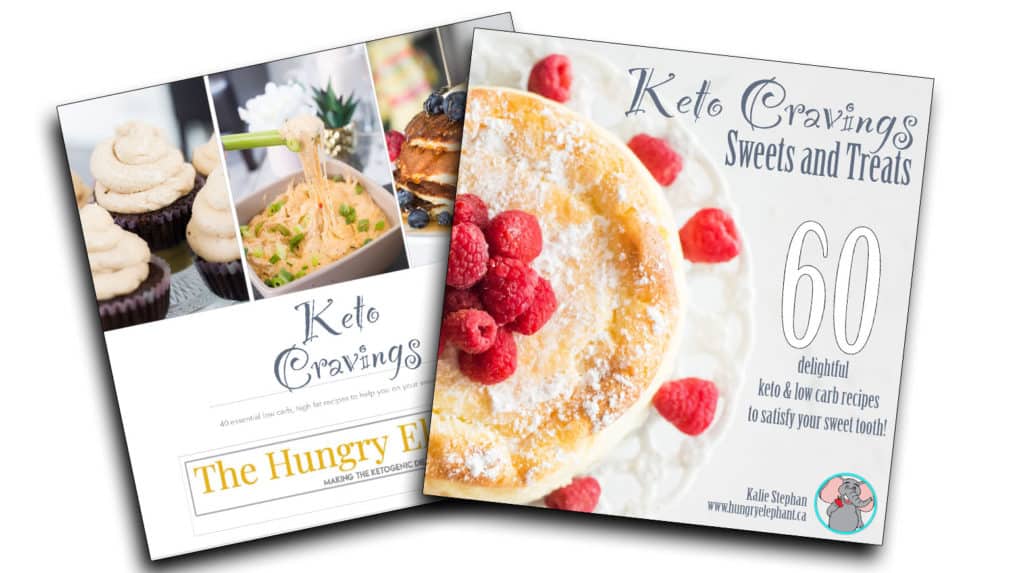 Once you have dried it off, sprinkle your seasoning mixture onto the chicken and make sure it is spread evenly – then all you have to do is BAKE!
So simple!
Hope you all enjoy this simple keto friendly, low carb roast chicken! If you like it, check out my keto rib recipe!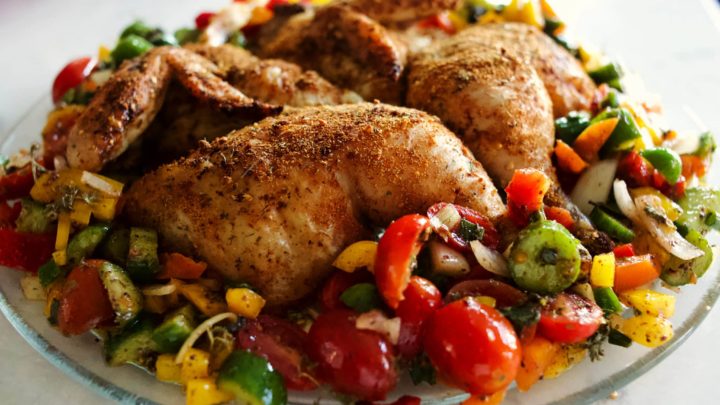 The Best Roast Chicken | Keto, Low Carb
A perfect roast dinner for the warm fall and winter nights. So easy to prep and only takes 45 minutes to cook!
Ingredients
1 whole chicken – flattened or regular (i used flattened)
2 tsp garlic powder
1 tbsp dried onion
1/2 tsp cumin
1 tsp paprika
1 tsp brown sugar substitute
1 tsp thyme
1/2 tsp dried mustard
1 tsp parsley
salt/pepper to taste
Instructions
Mix all the herbs and spices together in a small bowl.
Place your chicken on a cookie sheet lined with parchment paper.
Pat down with a paper towel to dry off any excess water.
Cover and pat the spices all over the chicken. Make sure the underside has some spice on it as well.
Cook at 375°F for 45 minutes.
Ensure the chicken is fully cooked by checking the internal temperature - it should be at LEAST 165°F to be consumed.
Enjoy!