Just after starting a ketogenic diet, I was a bit disheartened while grocery shopping. I couldn't buy any bread! BUT after deciding to to take a fathead dough recipe and STUFF it with delicious flavours (inspired by www.ruled.me).. I knew I had made a good decision.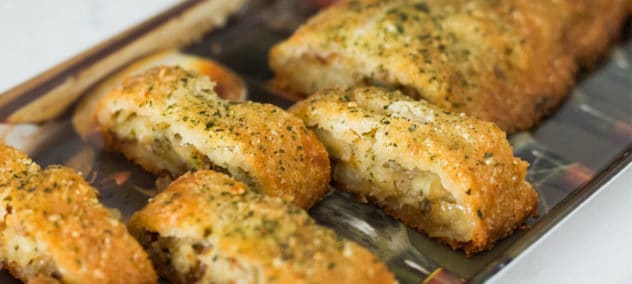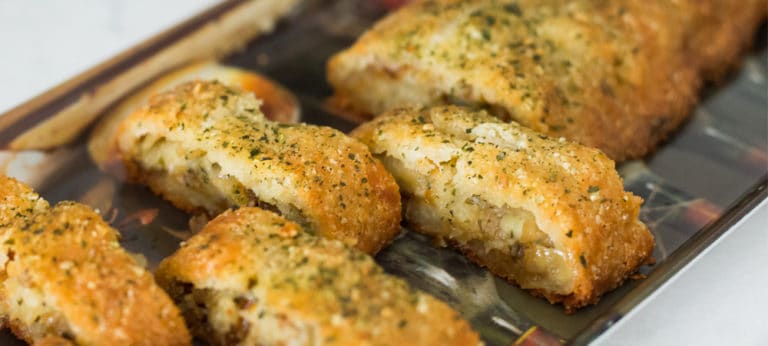 This is AMAZING. fathead bread is only made of two ingredients.. Almond flour (or ground almonds) and mozzarella cheese.. and let me tell you, you could not taste the almonds at all. It was ALL cheese. The crust tasted like a deliciously cheesy bagel that has the slightly burnt cheese bits on it. OMG.
This fathead dough recipe is also so versatile, you can use it for pizza crust or any other dough!
Stuffing it however makes it SO MUCH BETTER.
If you like this recipe, make sure to check out my keto white bread or keto cinnamon rolls!