If you're just starting out on low carb – keto fat bombs are perfect to get the fat in for the day without eating tons of carbs! These cookie dough fat bombs are my favourite snack!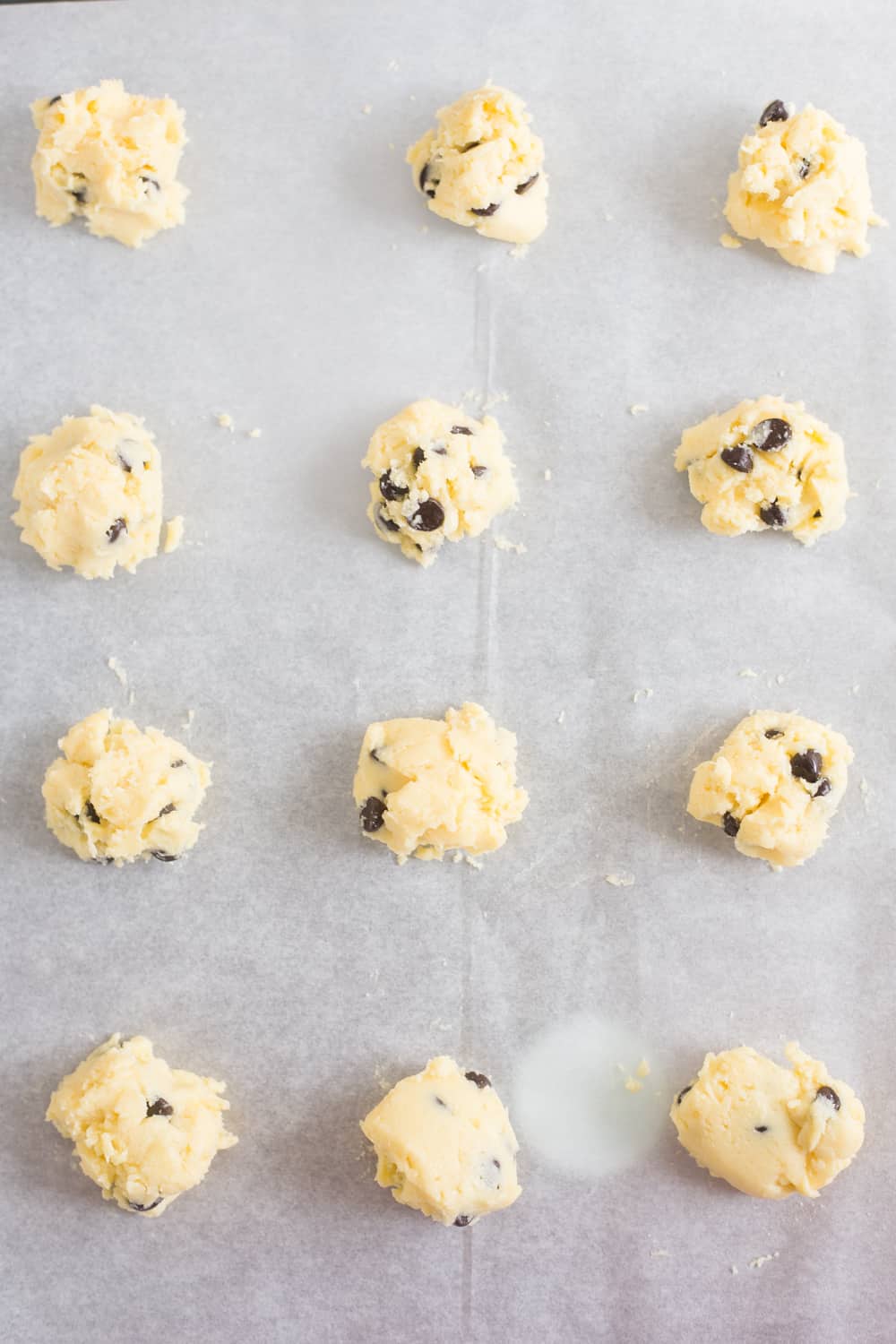 Now most fat bombs have a butter, cream cheese or ghee type base. I used salted butter for these because I wanted something creamy and for it to resemble actual cookie dough (which is a lot of butter!)
One thing I will say is that you should NOT cook these as cookies. They are meant to be eaten chilled. If you put these in the oven, they will just melt.
To get these as low as possible in carbs – I added zero carb whey isolate. However you can replace that with 1-2 tbsp of almond flour or oat fibre. Even 1-2 tsp of coconut flour could work.
Hope you enjoy these keto cookie dough fat bombs!! Make sure to check out my keto chocolate chip cookies!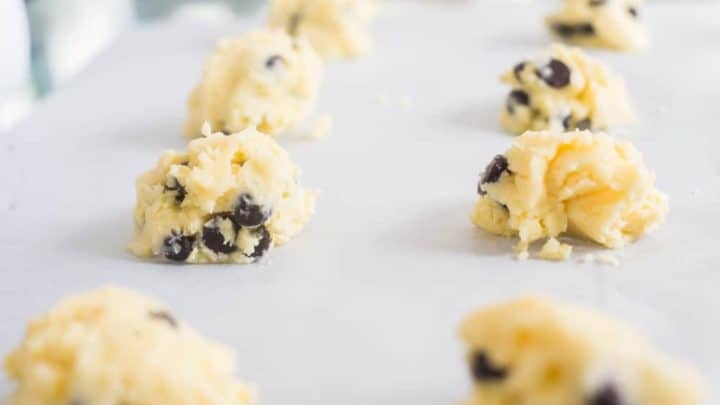 Yield:

12
Cookie Dough Fat Bombs
Boost your fat intake with these perfect cookie dough fat bombs! Practically zero carb - you can have as many as you want!
Ingredients
1/2 cup (100g) butter - room temperature
2 tbsp cream cheese
1 tsp vanilla
Instructions
In a mixing bowl, use a hand or stand mixer to cream together the butter, sugar substitute, cream cheese and vanilla (and cookie dough flavour if using it)
Once incorporated into each other, add in the whey isolate and continue mixing.
Finally, fold in the chocolate chips.
Scoop into 12 pieces and place on some parchment paper. Chill for 2-3 hours.
Enjoy when you want a fatty sweet snack!
Notes
This makes approximately 12 keto fat bombs.
Nutritional Information per bomb:
CALS: 91
FAT: 10
CARBS: 0.2
FIBRE: 0
NET CARBS: 0.2
PROTEIN: 2.9