It's almost summer but the weather is already there – with the 30+ degree heat, it's time to bring out the refreshing and cool snacks – my new favourite? Keto creamsicles!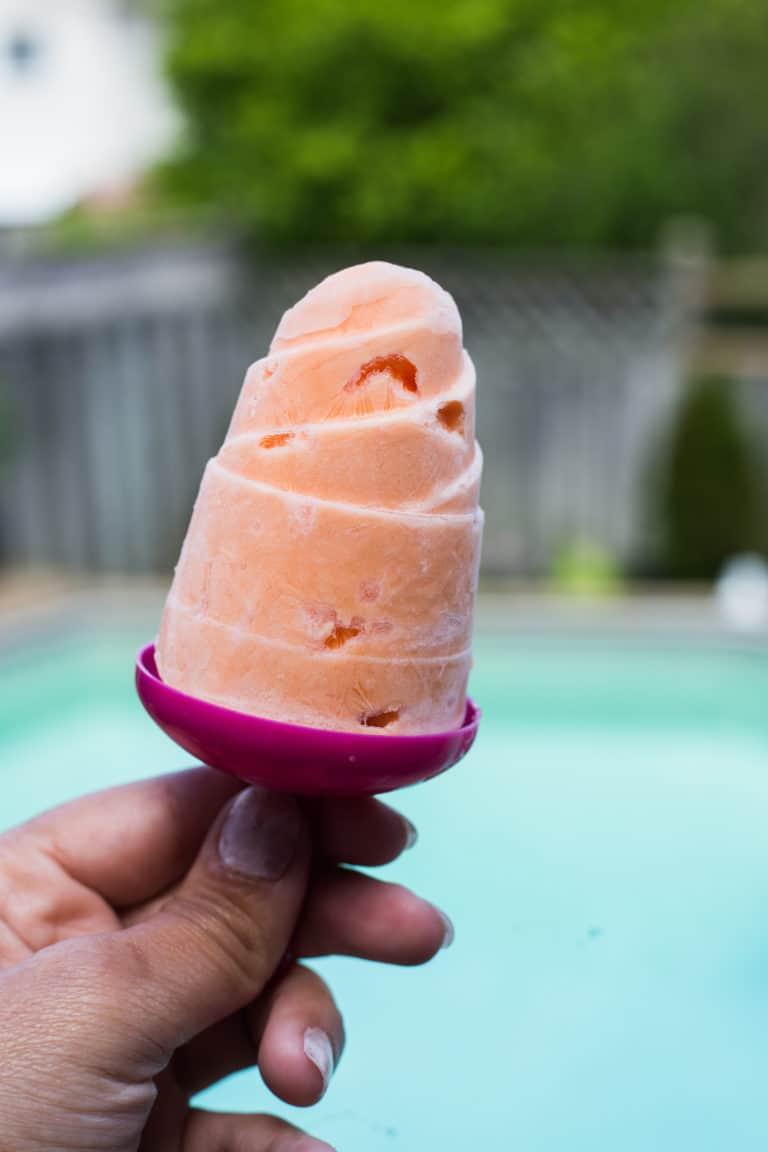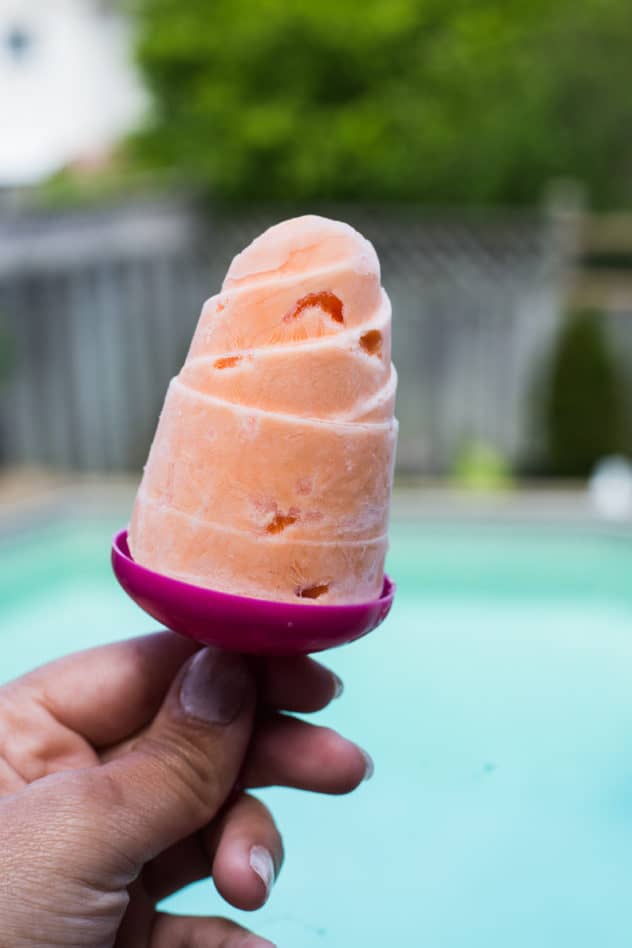 Now this is incredibly easy to make. Originally I made it a fudgesicle but it was TOO fudgy and it didn't freeze properly. So instead I made a creamsicle that just has TWO main ingredients. Greek Yogurt and orange flavoured water enhancer.
I will mention, at least for the mold I used, its roughly 1/2 cup of Greek yogurt per popsicle so if you want to make more than TWO, adjust accordingly.
I also added in a little bit of xanthan gum – but it is optional. You don't have to add it especially if it upsets your stomach.
This takes about 2 minutes to make – stir together the Greek yogurt, water enhancer and xanthan gum. Place in a popsicle mold and freeze for a minimum of 4 hours.
I also tried a different version where I added in some pound cake flavouring and added berries!
Hope you all enjoy this recipe – make sure to check out my frozen cheesecake!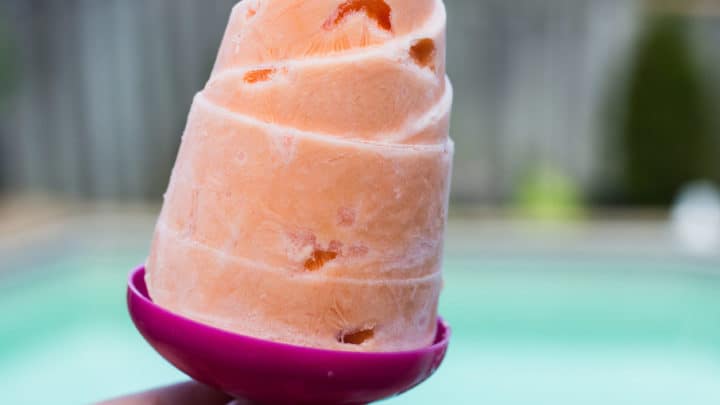 Yield:

2
2-Ingredient Keto Creamsicles || Sugar Free
Perfect for summer - these easy peasy keto creamsicles are a great way to cool off in the heat! Only two base ingredients!
Ingredients
1 cup (230g) Greek yogurt (full fat)
1/4 tsp xanthan gum (optional)
Instructions
In a bowl, mix together the Greek Yogurt, orange water enhancer and xanthan gum.
Spoon into a popsicle mold and freeze for a minimum of 4 hours.
**Run a little hot water over the mold if you have a problem taking it out.**
Enjoy!
Notes
Nutritional Information (depends on the brand & fat content of yogurt):
CALS: 115
FAT: 5.5
CARBS: 4.5
FIBRE: 0
PROTEIN: 11