Looking for that perfect summer treat to enjoy in the hot weather? It's time for some sugar free frozen snacks and I got the perfect one – keto fudgesicles!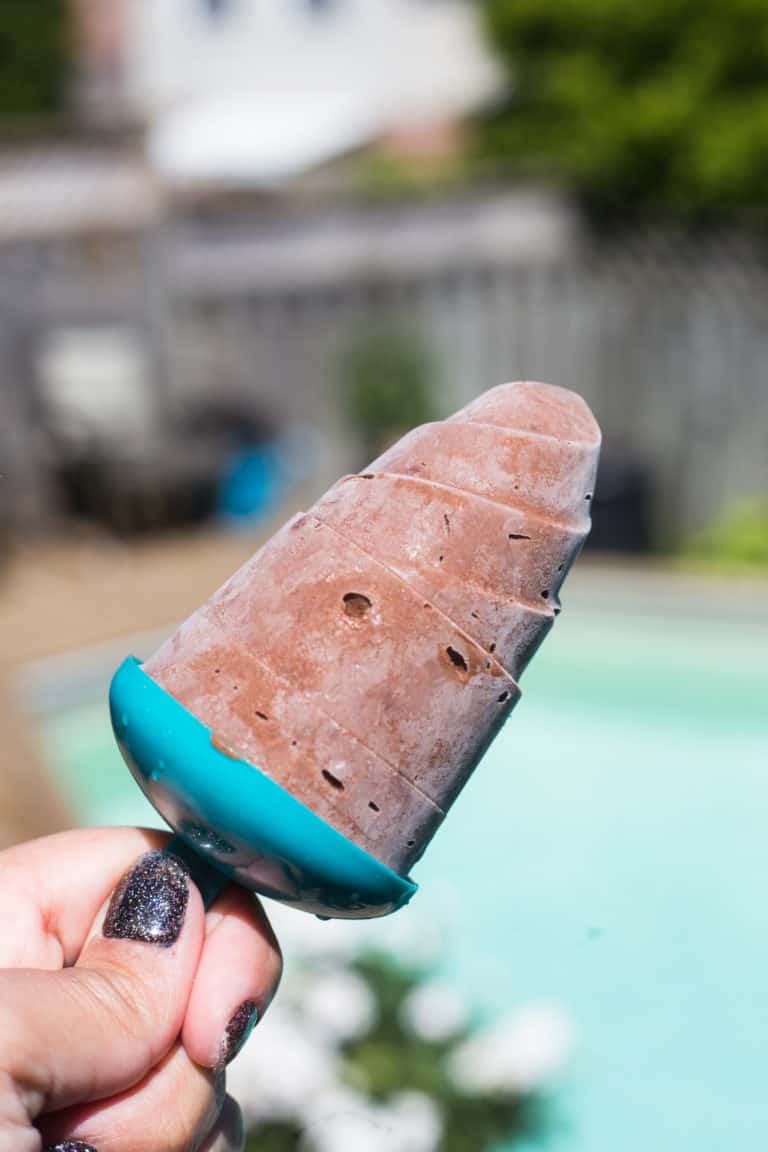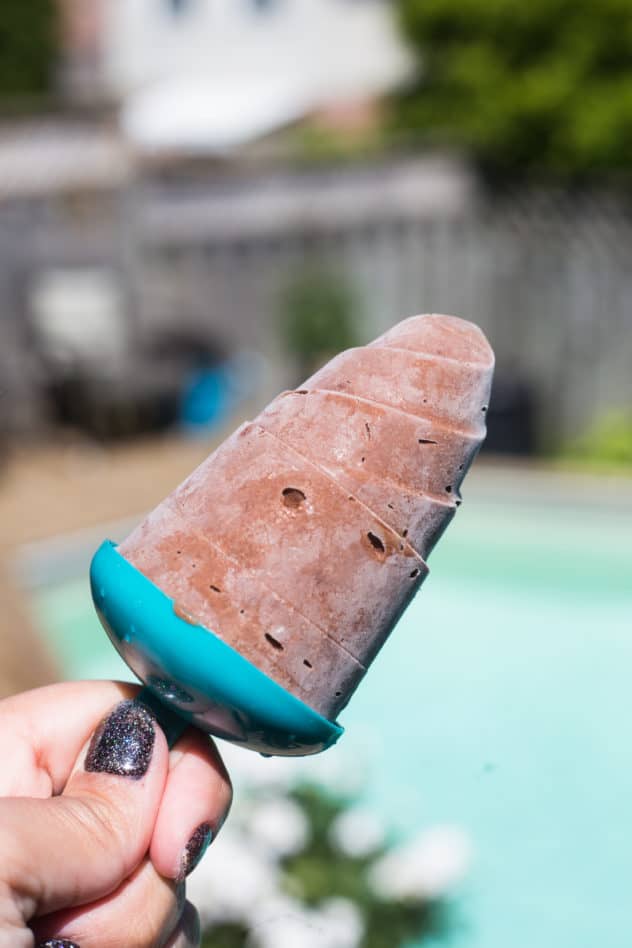 This recipe is so similar to my keto creamsicle recipe – in fact I based these fudgesicles off of it because it is SO easy to make and takes only 4 ingredients. I did also add some protein powder to it but that is entirely OPTIONAL and I just wanted to get some extra protein in mine.
For the best keto fudgesicles, all you need is Greek yogurt, cocoa powder, sugar substitute and cream (or almond mik). Mix them together and freeze in some molds.
If you want to make a dairy free version of this, you can definitely use coconut yogurt and almond or coconut milk instead.
Keep your eyes peeled on this page more new recipes coming soon but I also have a frozen cheesecake recipe that is ah-mazing.
These keto fudgsicles are a perfect summer treat!! Easy to make and are perfect high calorie frozen fat bomb!
Ingredients
3-4 tbsp cocoa powder
1 scoop (33g - 1/4 cup) protein powder (OPTIONAL)
1 cup (230g) Greek Yogurt
1/2 cup (125ml) cream (half and half or heavy cream)
Instructions
Mix together all the ingredients in a bowl.
Spoon into your popsicle molds.
Freeze for a minimum of 5 hours.
Notes
Nutritional Information per Fudgesicle
CALS: 197
FAT: 14.3
CARBS: 5.4
FIBRE: 1.5
NET CARBS: 3.9
PROTEIN: 13.4