Whether you make this on the grill or in the oven – these keto pizza stuffed peppers are a great crust free pizza alternative!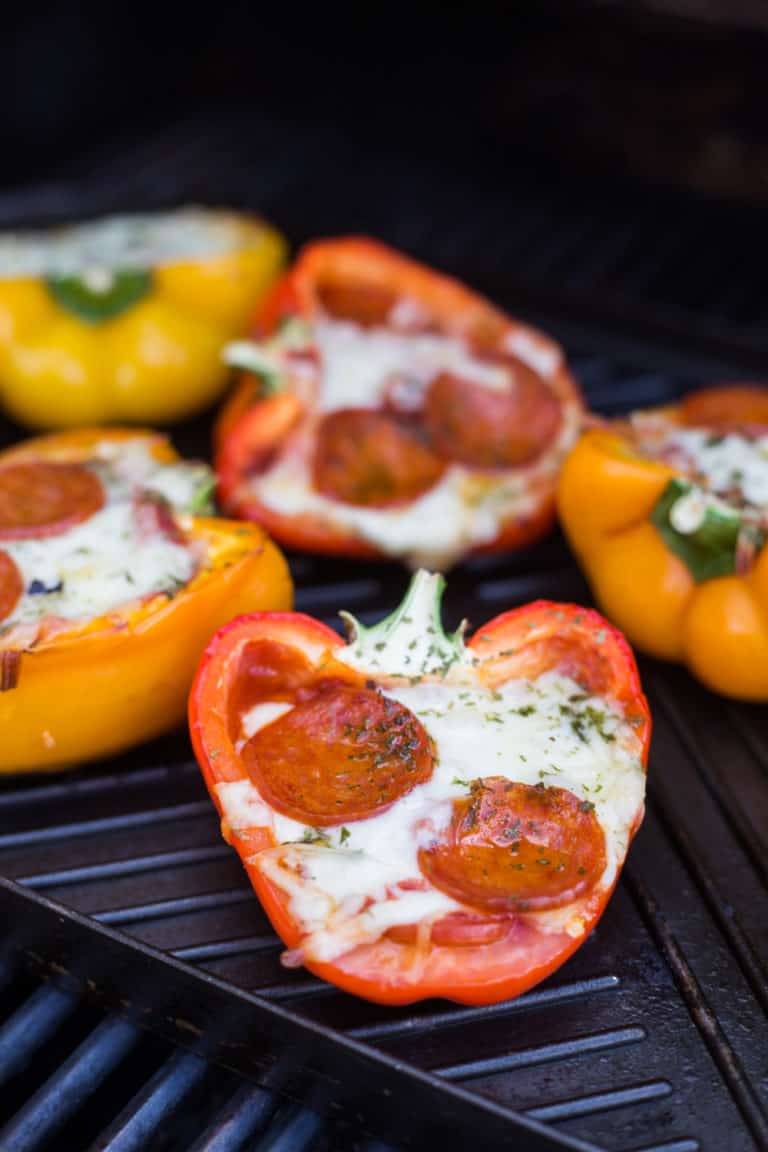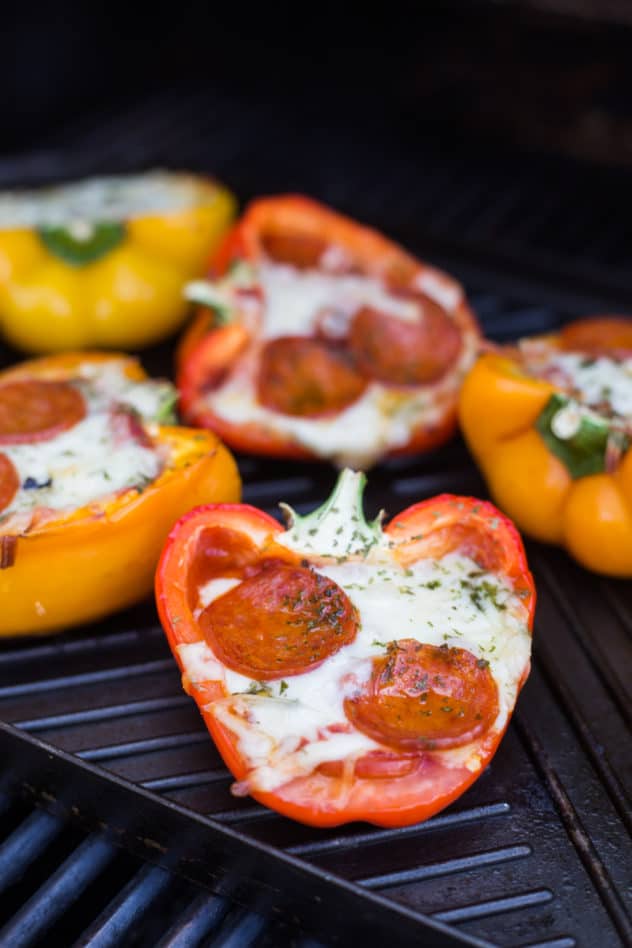 Stuff them with some of your favourite toppings – I used grilled chicken, pepperoni, mushrooms, hot peppers and of course – CHEESE. It was truly delightful and even non-keto members of my family enjoyed this dinner.
I like to grill these using a metal board (a smashburger board) so that when the peppers start to get flimsy nothing will fall through into the flames. I usually take them off when the cheese has melted and there are bottoms are nicely charred.
Of course, if you don't have a grill, you can pop them in the oven at 375°F / 190°C for around 20 minutes (or until the cheese has melted!) but make sure to keep an eye on them so they don't burn.
If you like these – make sure to check out my taco stuffed peppers! So delicious.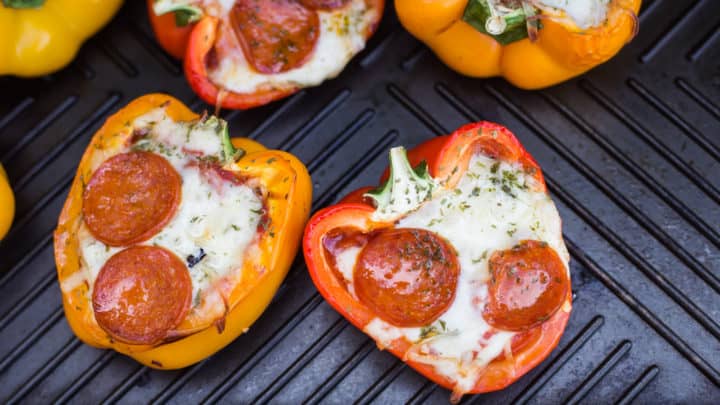 Yield:

2
BBQ Keto Pizza Stuffed Peppers
These keto pizza stuffed peppers are perfect to cook on the grill or even bake in the oven! Make your pizza crust-free and enjoy with your favourite toppings!
Ingredients
1 bell/sweet pepper
1-2 tsp sugar free tomato sauce
shredded mozzarella
your favourite pizza toppings
Instructions
Cut the pepper in half from the stem down.
Remove any excess pepper and seeds from the inside.
Stuff with your tomato sauce, cheese and pizza toppings.
Grill on medium until charred and cheese has melted.
Or bake on parchment paper at 375°F / 190°C for around 20 minutes. (keep an eye on it so it won't burn)
Enjoy!
Notes
No nutritional Information for these are it depends on the toppings and products you use!