I love myself some delicious biscuits, especially the ones from Red Lobster. I think it's widely known that they are probably the best ones out there.. but FULL of carbs. So today I decided to make some flavourful keto cheddar biscuits that rival the ones from the R-L.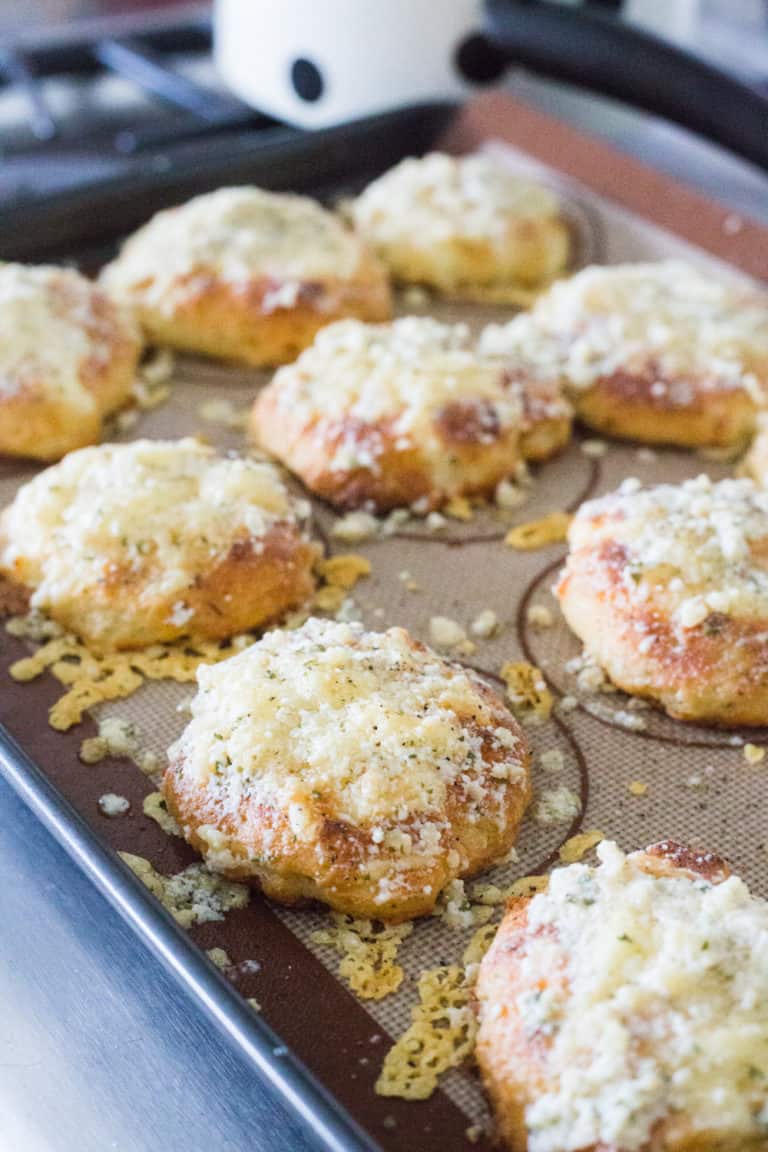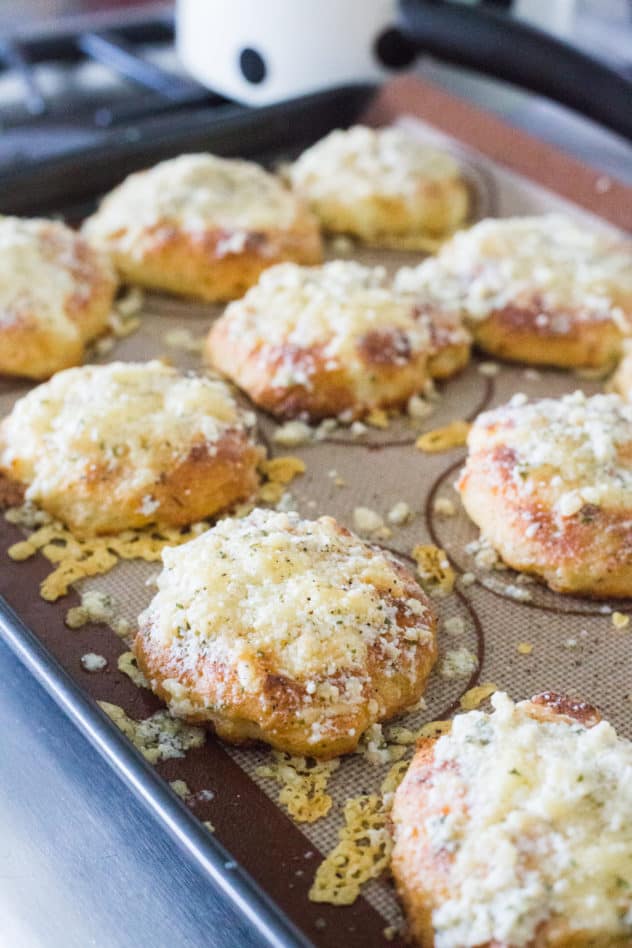 For this recipe, I decided to make a homemade buttermilk. It's actually SO easy! Just adding a tsp of vinegar into heavy cream gives it the perfect buttermilk taste!
You can add anything to these keto cheese biscuits but I preferred to just stick with garlic, cheese and some onion. It really tastes just like it's from a restaurant!
I also brushed on some melted garlic butter to give these keto buttermilk biscuits a boost of flavour – you can brush this on either before or after the oven!
I hope you enjoy these biscuits! Make sure to try out my pizza buns!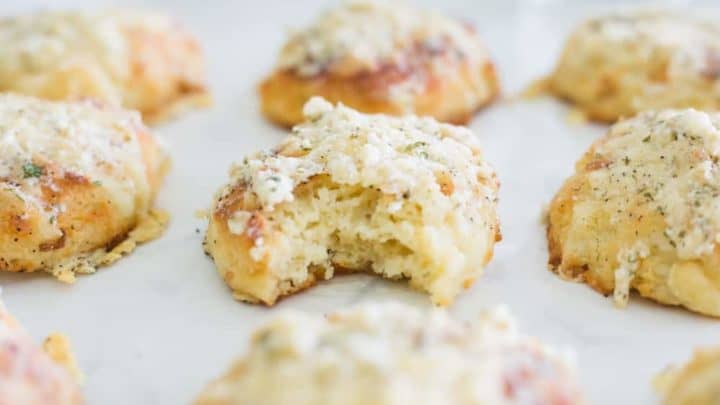 Yield:

12
Keto Cheddar Biscuits
The BEST keto cheddar biscuits. Only 2.7 net carbs per bun and it tastes exactly like the cheddar bay biscuits from Red Lobster.
Ingredients
BISCUITS:
1/2 cup (125ml) heavy cream
1 tsp vinegar
1 large egg
1/4 cup (50g) melted butter
2 tsp minced garlic
1-2 tbsp dried onion
1 tsp xanthan gum
2 tsp baking powder
1 1/2 cups (150g) cheddar cheese - shredded
2 tbsp parmesan cheese
GARLIC BUTTER:
1/4 cup (50g) melted butter
2 tsp minced garlic
2 tbsp parmesan cheese
1-2 tsp dried parsley
Instructions
In a mixing bowl, whisk together the heavy cream and vinegar. Let it sit for 5 minutes.
Add in the butter, egg, garlic and onion - mix thoroughly.
Pour in the almond flour, whey isolate, baking powder and xanthan gum. Stir until it forms a thick batter.
Add a tbsp of water if it seems dry.
Mix in the cheddar & parmesan cheese.
Use wet hands to form a 12 biscuit shapes of dough.
Place them on a cookie sheet lined with parchment or silicone. Bake for 25 minutes at 350°F / 175°C.
While the biscuits bake - whisk together the garlic butter ingredients.
When the biscuits are done - take them out and brush with the garlic butter.
Enjoy!
Notes
This makes 12 biscuits.
Nutritional Information per biscuit:
CALS: 305
FAT: 28.1
CARBS: 5.7
FIBRE: 2
NET CARBS: 3.7
PROTEIN: 10.8