If you're looking for a hydrating sugar free drink – look no further – this keto lemonade is one of the best tasting drinks you can find on keto and it's only 3 ingredients!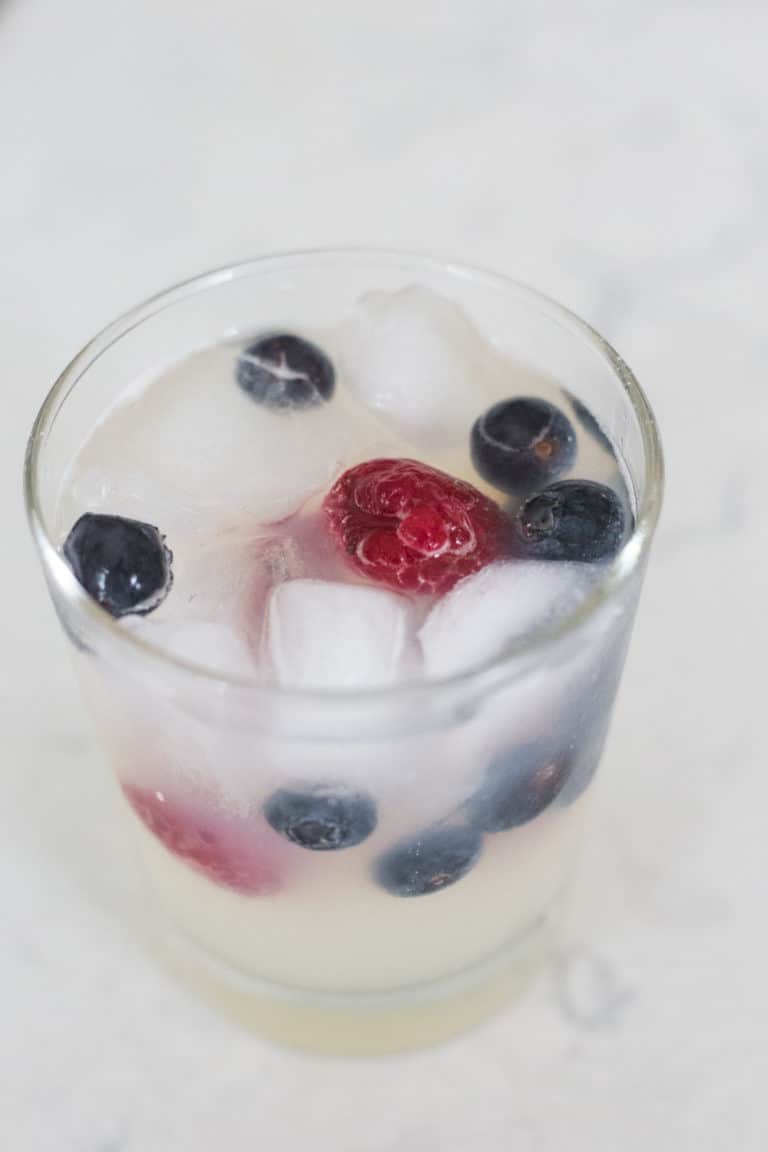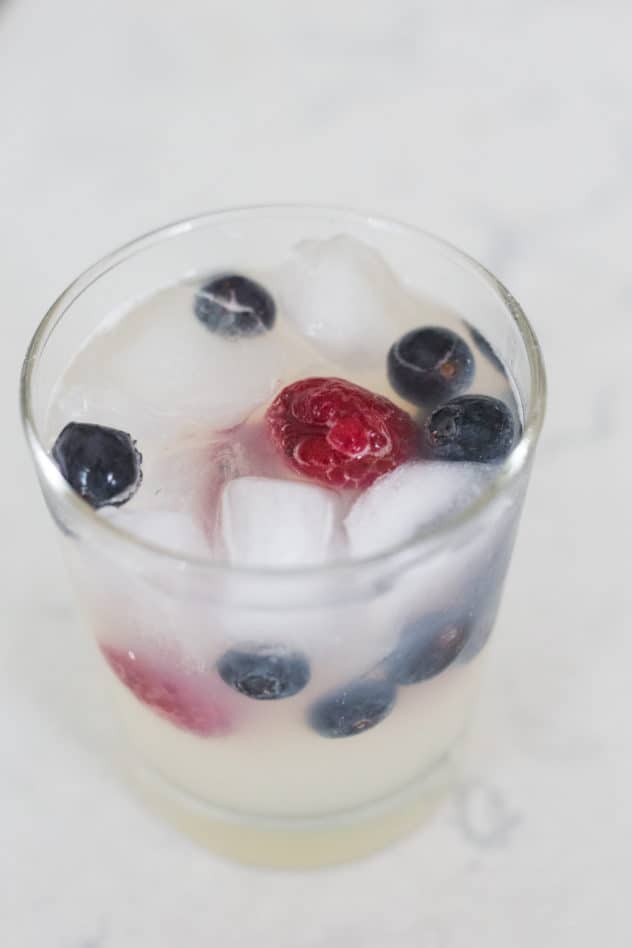 So there is a reason why I made this low carb lemonade as a 'single serving'. When I've tried to integrate a sweetener into large servings, the sugar substitute has (most of the time) recrystallized and sunk to the bottom when I put it in the fridge. This way, you can stir it up and drink it without worrying about it becoming grainy again, plus it saves more space in the fridge.
For regular lemonade – I like to use a ratio of 1-1-1… 1 cup sugar, 1 cup lemon juice and 1 cup water.. BUT this time I decided to switch it up a bit and lower the amount of sweetener. It's still equally delicious but without it being incredibly sweet.
You can definitely adjust this sugar free lemonade to your liking! Add more sugar sub to make it more sweet or more water to lesson the tartness.
I like that you can add anything to this keto lemonade. I particularly enjoy it with some fruit like strawberries, raspberries or blueberries. You can also add it to brewed tea! It would be lovely as a cold hibiscus lemonade like you can get at Starbucks!
If you like this recipe, make sure to check out my 5 keto alcoholic drinks that are PERFECT for summer.
This single serving keto lemonade takes 2 minutes to make and NO room in your fridge! Totally sugar free and can adjust to your liking.
Ingredients
2 fl.oz lemon juice
2. fl.oz lemon water (no sugar - or use regular water)
Ice
Instructions
Stir together the lemon juice and sugar substitute in an 8-oz glass.

Add in the water, berries, if using, and ice!.

Enjoy!
Notes
This drink is zero carb (unless you add berries).