So this delicious recipe popped up on my TikTok feed the other day and I gotta admit, it looked incredible so I decided to give Korean cucumber kimchi a try. The best part about this is that it takes about 30 minutes to make.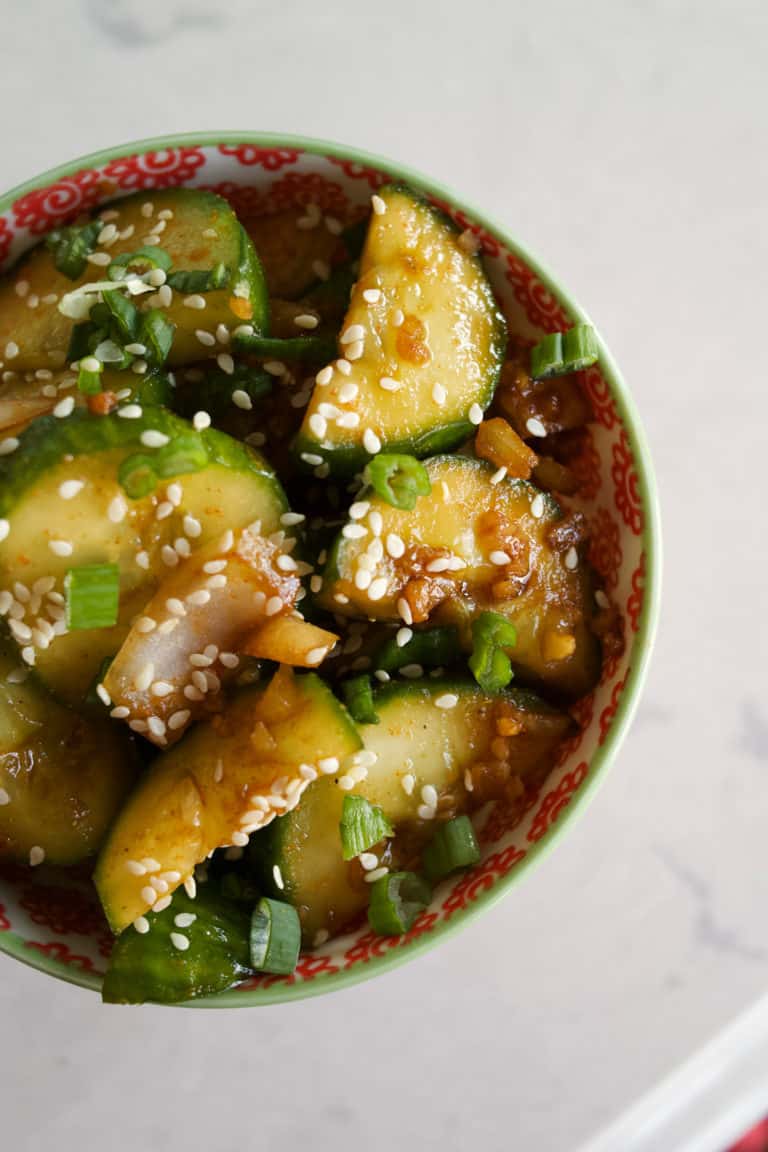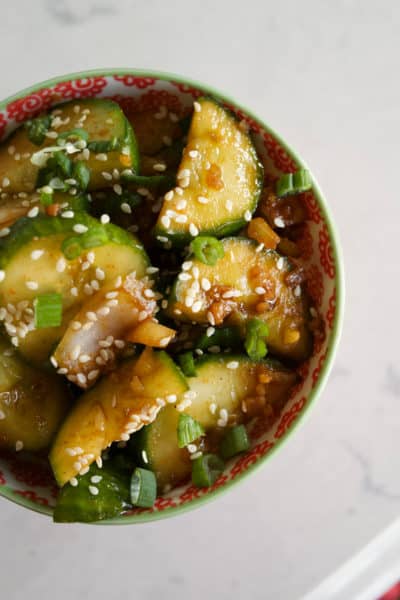 If you're familiar with Korean cooking and kimchi, usually it takes more than a few days for it to ferment. So while it's not *truly* kimchi because it doesn't need to ferment, you do have the option of letting it sit for a few days for a more authentic kimchi taste.
For this recipe, you can use English cucumbers but if you have the option of finding and using Korean or Japanese cucumbers, those are suited better for cucumber kimchi.
One other ingredient that you might have trouble finding is gochugaru – which is Korean chilli powder. I went to my local grocery store and it was not in the Asian section. Instead I had to go to an Asian grocery store. If you can't find gochugaru, you can use a mixture of smoked paprika and cayenne pepper.
I honestly found this recipe super simple and so so tasty. I highly recommend letting it sit overnight. It's a perfect side dish!!
If you like this Korean cucumber kimchi, you might like my Japanese cheesecake recipe!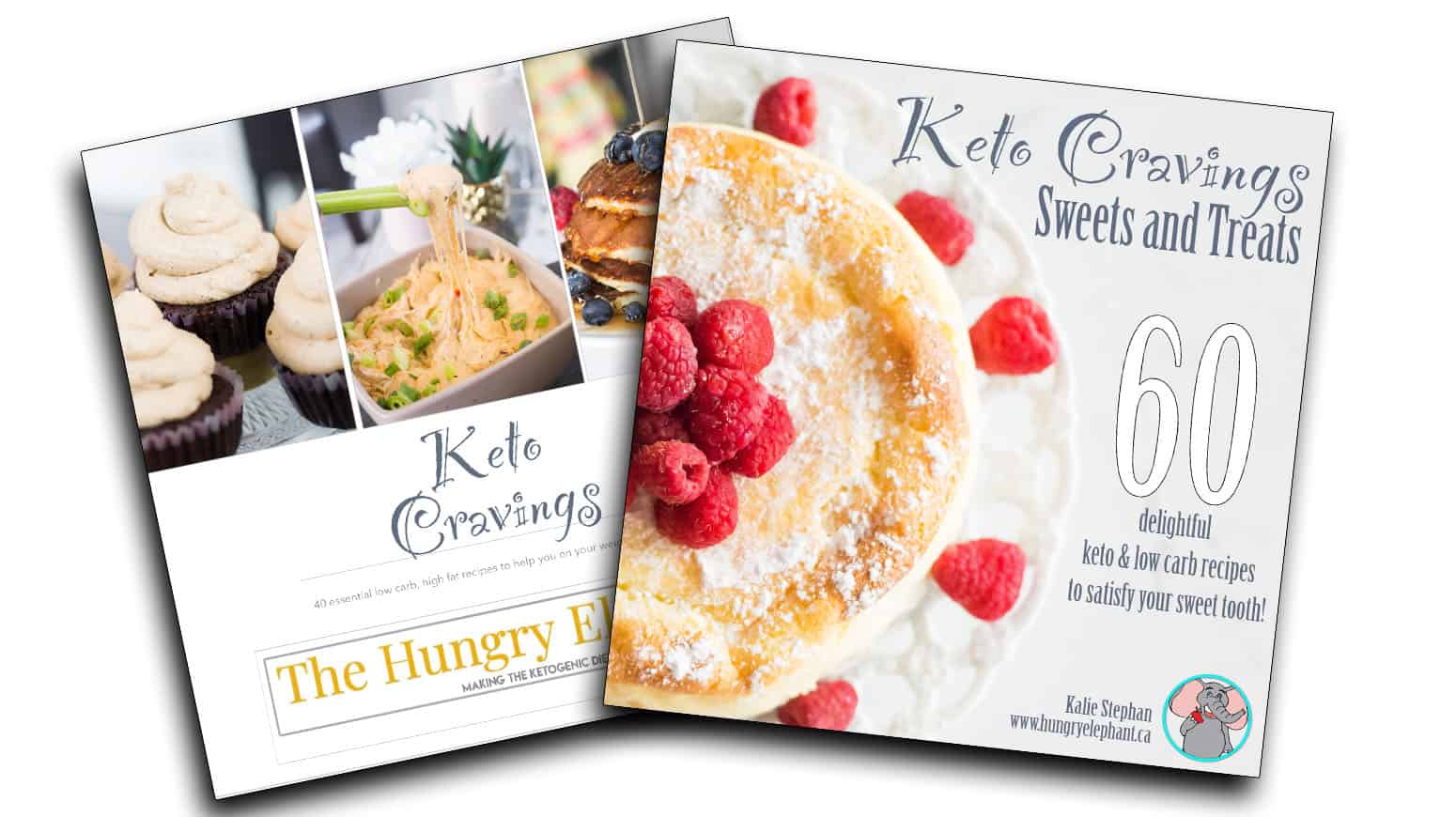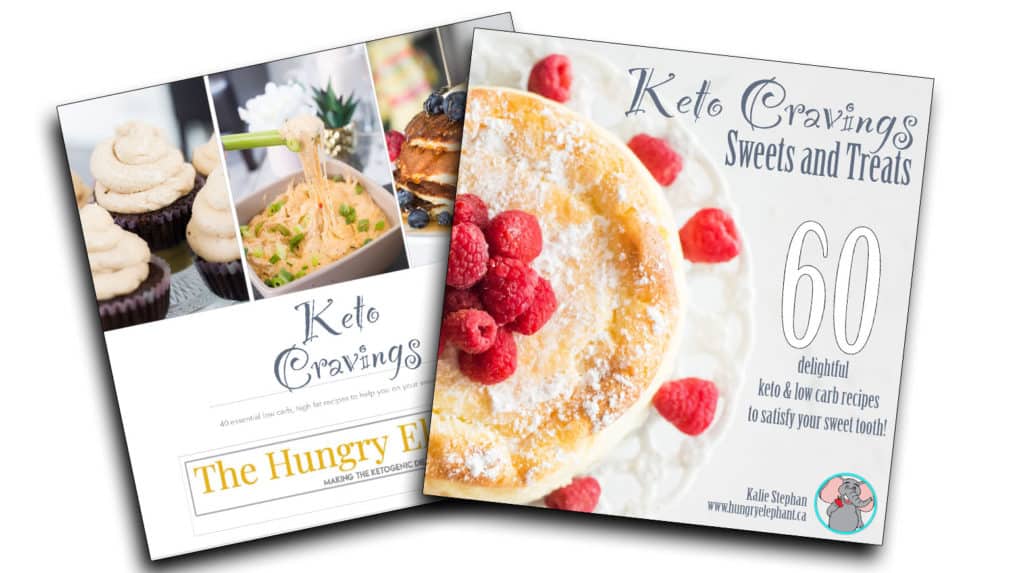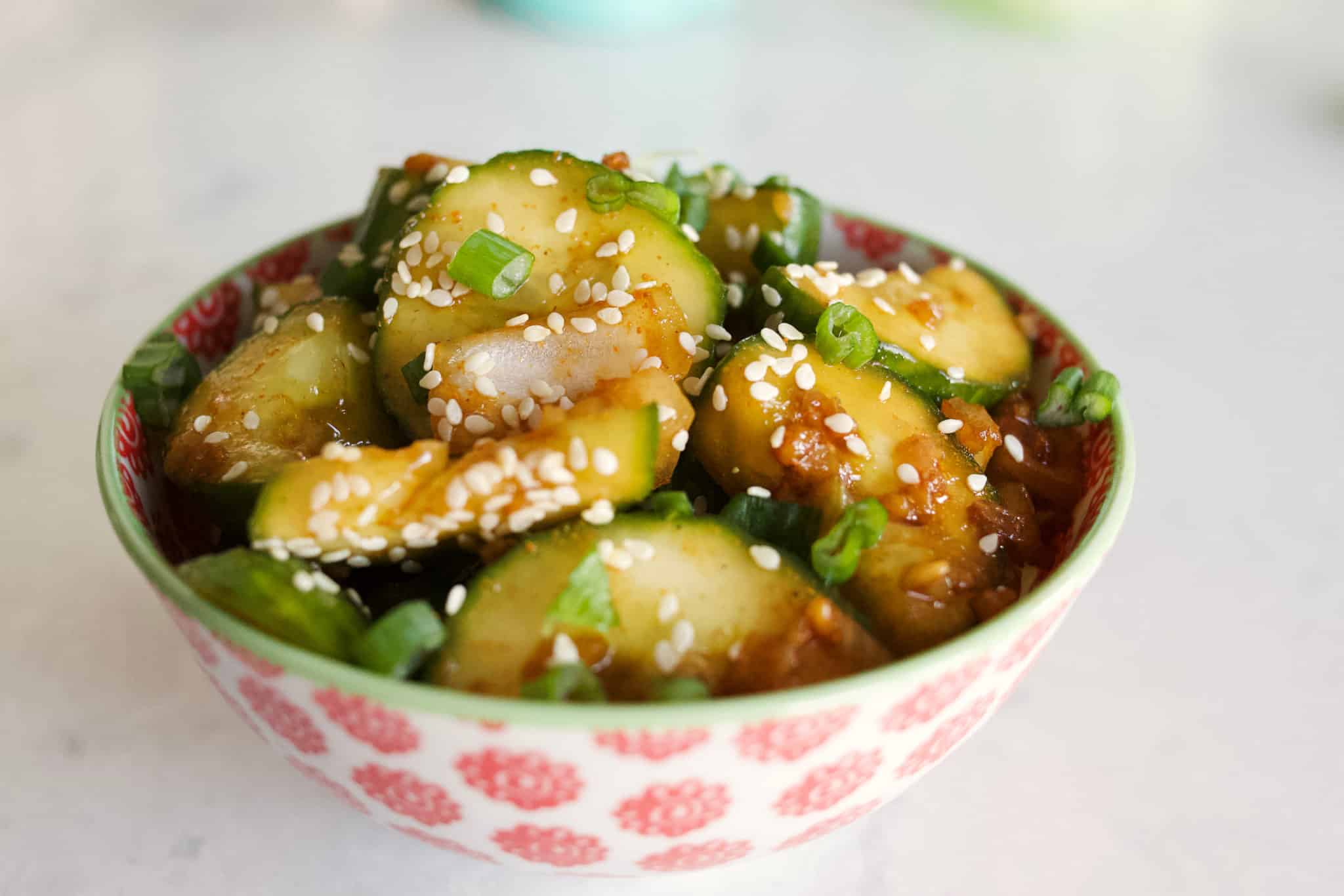 Yield:

5
Korean Cucumber Kimchi
So simple and so delicious. With a few tweaks to the original recipe, this Korean cucumber kimchi is keto, low carb and only 2 Weight Watchers points!
Ingredients
2 English cucumbers - chopped
1/2 onion - chopped
1 tsp salt
1-2 tbsp gochugaru (or 2.5 tsp paprika, 0.5 tsp cayenne pepper)
3 tbsp soy sauce (or coconut aminos)
1.5 tbsp rice vinegar
2 tbsp sesame oil
2 tsp minced garlic
2 tsp sugar substitute
1 tsp fish sauce
chopped green onions
sesame seeds
Instructions
Place your chopped cucumber and onion in a bowl.
Sprinkle in the salt and stir to cover all the vegetables. Let sit for 30 minutes. This will bring the water out of the vegetables.
While your veggies sit, in a small bowl, mix together the soy sauce, rice vinegar, sesame oil, gochugaru, garlic, sugar substitute and fish sauce. Mix thoroughly.
After the 30 minutes is over, drain any excess water from the cucumbers and onions. Place on a towel and pat dry.
Put the veggies back in the bowl and pour the soy sauce mixture on top of the cucumbers and onions.
Toss so all the vegetables are covered.
Eat immediately or let sit overnight.
Enjoy!
Notes
This makes around 5 side dish servings.
CALS: 72
FAT: 5.5
CARBS: 4.8
FIBRE: 0.5
NET CARBS: 4.3
PROTEIN: 1.5
WW POINTS: 2