These keto chocolate chip muffins are OOEY and GOOEY. I can't believe they taste so good. I made these with coconut flour and the best part is (for those who don't like coconut) that you don't even taste it. It's alll chocolate, baby!
These are the first chocolate chip muffins I made and I can't believe how yummy they were. I will try perfecting it with almond flour shortly but for now, these will curb the cravings.
*UPDATE – I have made these banana chocolate chip muffins with almond flour!
When you are looking for sugar free chocolate chips, look for ones that don't use maltitol. Ive found when using chocolate with maltitol, it causes incredible stomach discomfort and even dizzyness, sweating and pain. Usually I can tolerate roughly 3 small pieces of chocolate with maltitol before I end up feeling awful. So make sure it is sweetened with stevia, xylitol (unsafe for pets!!!), or another sweetener that doesn't cause upset. Lily's or Krisda are two great brands.
Hope you guys enjoy these muffins! Make sure to also try my blueberry muffins and double chocolate coffee muffins!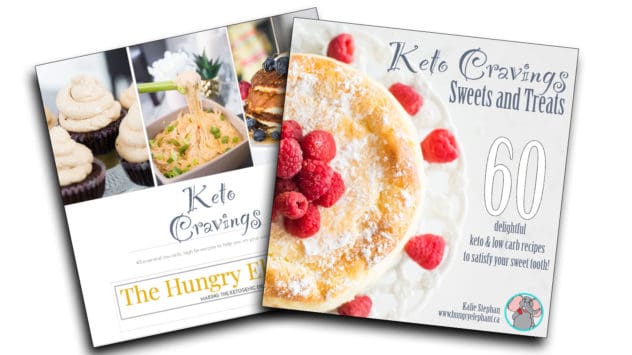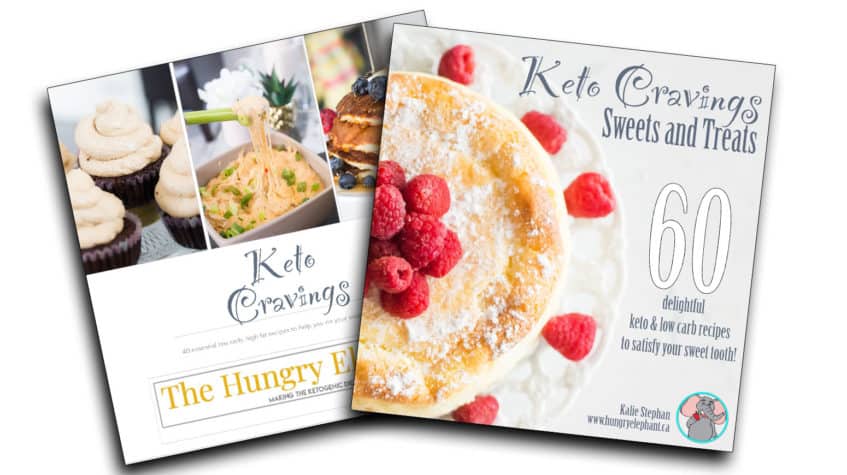 My first cookbook is out! Grab it at here!
Keto Chocolate Chip Muffins

The best keto chocolate chip muffins! They are my favourite and make them regularly. The best part is that it is gluten, sugar, grain and NUT free.

Ingredients

1/3 cup coconut flour
1 1/2 tsp baking powder (use tsp! my video I wrote tbsp and I misprinted)
1/4 cup sugar substitute (I used powdered Swerve)
3 tbsp coconut oil
3 eggs
1/2 cup cream
1/2 cup sugar free chocolate chips

Instructions

Mix your dry ingredients together in a bowl.
Add in your coconut oil and eggs and mix thoroughly.
Slowly pour in your cream as you stir the mix.
Spoon into 6 lined muffin tins.
Bake at 350 for 30-40 minutes.. or until you and stick a toothpick into the middle of a muffin and it comes out clean. If it comes out with batter on it - it still needs some cookin!

Nutrition Information:

Yield:

6

Serving Size:

1 Amount Per Serving:

Calories:

278

Total Fat:

23.4g

Carbohydrates:

4.7g

Fiber:

1.7g

Protein:

5.5g