So I moved to another country, finally got myself settled into a new place and I'm back to keto and back to baking. It feels great! The first recipe I decided to make… double chocolate muffins!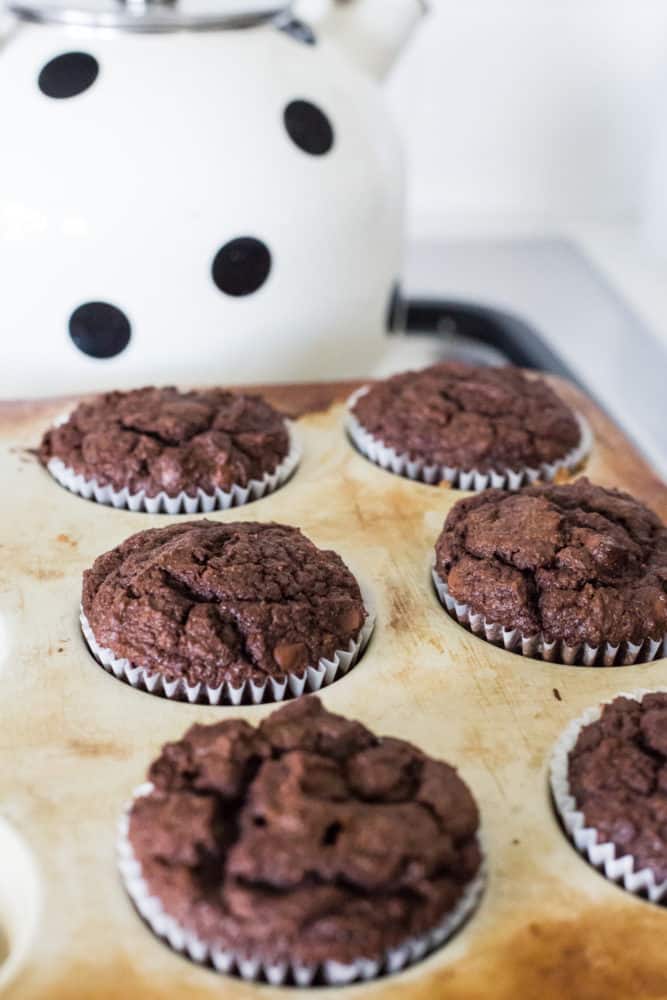 Now this recipe contains two versions – coconut and almond flour. I actually really enjoyed both of them, but if I had to pick one, it'd be the coconut flour. That recipe is based off of my keto chocolate chip muffin recipe and honestly they are one of my FAVOURITES.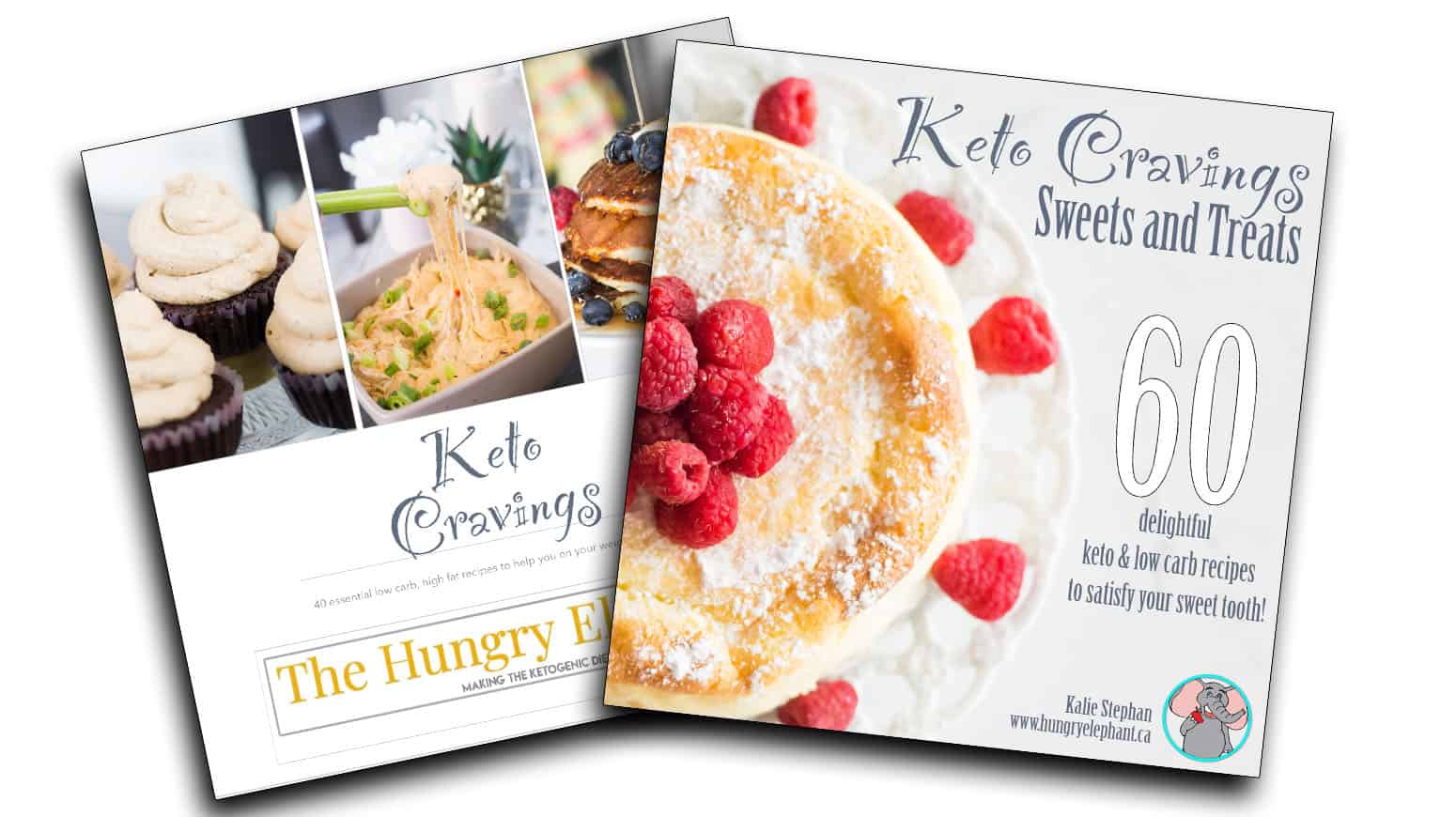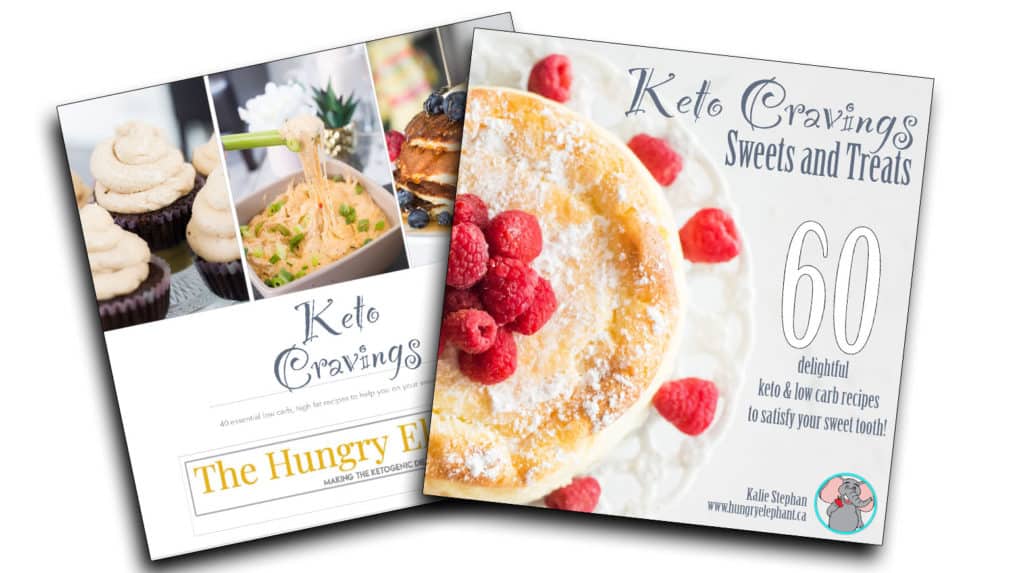 If you are not a fan of both coconut or almond flour, you can give my oat fibre muffins a try! Just add some cocoa powder.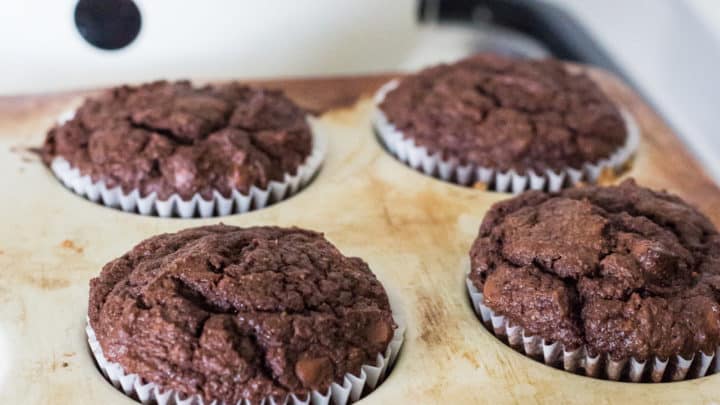 Yield:

6
Keto Double Chocolate Coffee Muffins
Delicious double chocolate muffins! Gluten, grain and sugar free. All keto friendly. This recipe contains both almond and coconut flour versions.
Ingredients
With Coconut Flour
1 1/2 tsp baking powder
3 tbsp coconut oil (or olive oil)
3 eggs
1/4 cup (60ml) heavy cream
With Almond Flour
1 cup (90g) almond flour
1 tbsp instant coffee
1/2 tsp baking powder
1/8 cup (30ml) olive oil
1/8 cup (30ml) heavy cream
1 egg
Instructions
With Coconut Flour
Mix your dry ingredients together in a bowl.
Add in your coconut oil and eggs - mix thoroughly.
Slowly pour in your cream as you stir the mix.
Spoon into 6 lined muffin tins.
Bake at 350 for 30-40 minutes.. or until you and stick a toothpick into the middle of a muffin and it comes out clean. If it comes out with batter on it - it still needs some cookin!

With Almond Flour
In a bowl, mix together your dry ingredients.
Add your wet ingredients and whisk together.
Stir in your chocolate chips.
Scoop into a lined muffin tin.
Bake at 350 (or 175c) for 25 minutes. Check with a toothpick before taking out.
Notes
Nutritional Information - Coconut flour (per muffin, if making 6)
CALS: 278
FAT: 23.4g
CARBS: 4.7g
FIBER: 1.7g
PROTEIN: 5.5g
Nutritional information - Almond Flour (per muffin if making 6)
CALS: 236
FAT: 20.4
CARBS: 6.3
FIBRE: 3.6
PROTEIN: 6.4