Ok I LOVE cherry cake. It is amazing. I usually only get the one in box form though because I find its the best with the little red dots in the cake and it's pink colour! I love it! However cherries are high in sugar, so we needed to find an alternative for this delicious keto cherry cake.
Now you can use cherries if you'd LIKE.. In a previous recipe, I mentioned that 100g of cherries is only 12g of carbs… However, I'm back in Ireland.. I can't find fresh cherries, even at the market and the canned ones were blah.
So I used cherry extract instead! I bought it back in Canada (at Michaels) so I have been pretty excited to use it. I gotta say, the apartment smelled amazing after baking this cake and it tastes great too!
Glaze – OPTIONAL.
If you like this recipe, make sure to check out my keto banana loaf, keto banana muffins or keto cherry mug cake!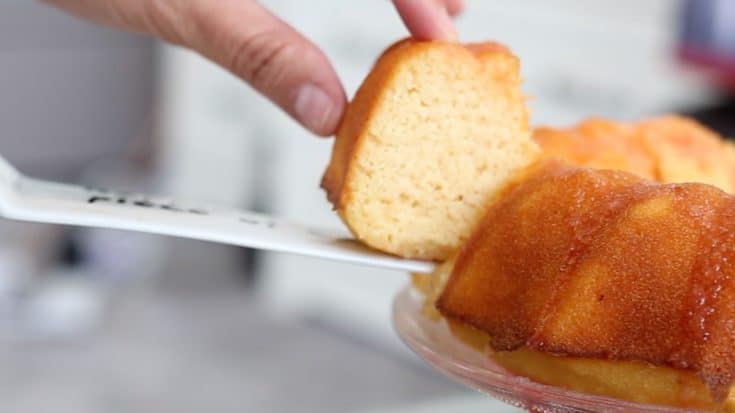 Yield:

10
Keto Cherry Cake
A cherry cake without all the sugar. A delicious keto cherry cake with a sweet glaze. Grain, gluten and sugar free.