Easter is coming up and I don't know about you, but easter buns are in HIGH demand here in Ireland. So it was time to make my easy hot cross buns recipe into a keto version!!
For this recipe, I used whey isolate. This is needed for this recipe and while other non-whey protein powders can be swapped in for the whey, there is NO protein substitute at the moment. You will need a powder.
As for the rest of the recipe, it's pretty self explanatory. Usually hot cross buns have raisins or currants in it, but they are both HIGH in sugars, and not ideal, otherwise they'd bring the carbs up.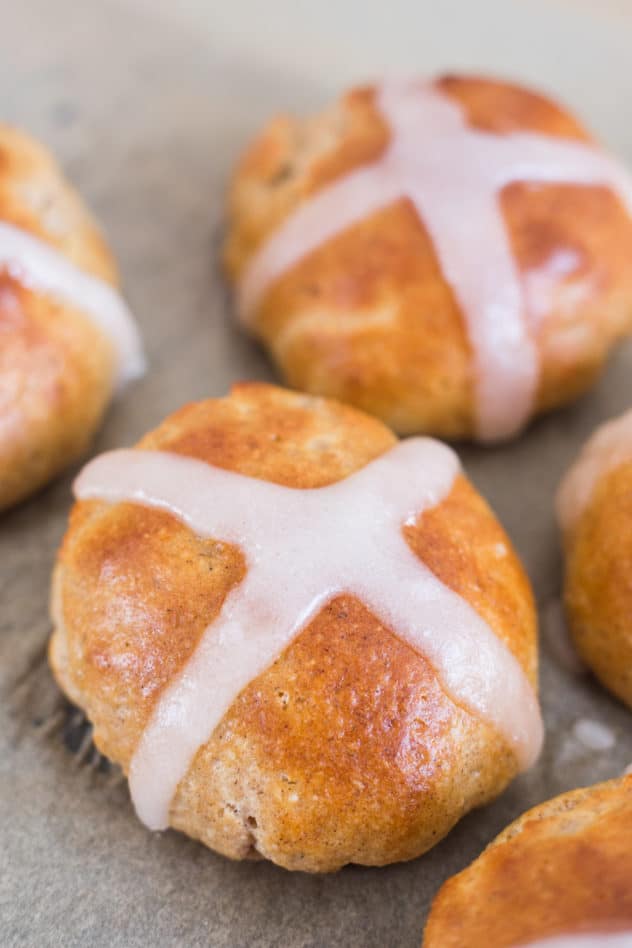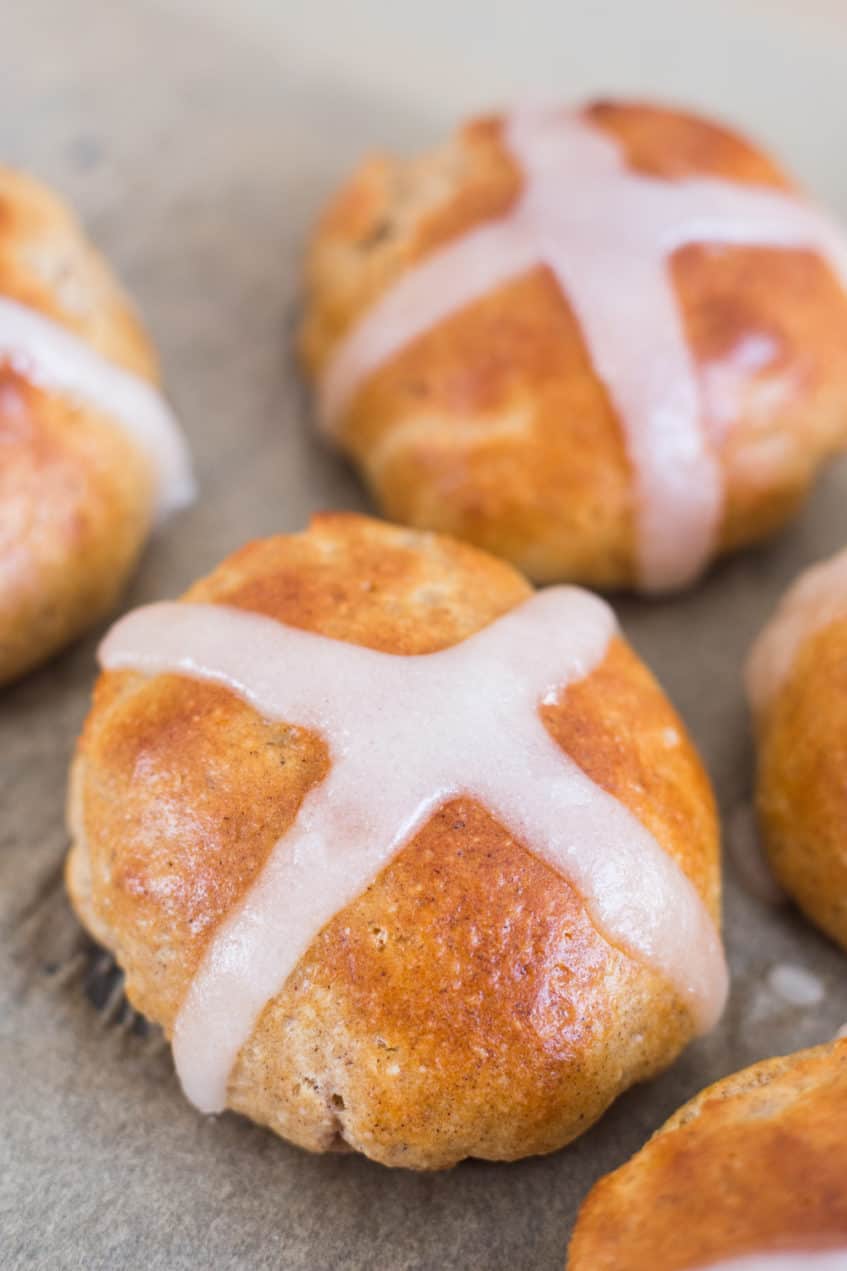 You can add some dry cranberries if you really want the fruit, but I'm not a big fan so I left them out.
I think the best thing about these buns are that they are packed with fat and protein! Each bun has about 27g of fat and 14g of protein.
I really hope you enjoy this easy hot cross buns recipe!
If you like these rolls – check out my dinner rolls, Hawaiian Sweet Rolls, White Bread and nut-free dinner rolls!