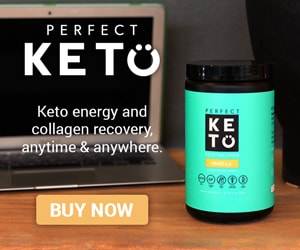 Use code HEDISCOUNT for 15% off all Perfect Keto (individual) products
Cubed spaghetti squash with a delicious cheesy garlic taste! Only 4.7 net carbs per serving!

A keto beer and cheddar soup that will blow your mind. Delicious and super easy to make. Only 4 carbs per serving!
2020 Instagram
Recipes for 2020 on Hungry Elephant insta.
February 2020
Recipes on The Hungry Elephant Instagram for Feb 2020

This coconut flour pound cake is the perfect dessert! No eggy taste and can easily be made dairy free!

This Japanese cheesecake could not get any fluffier. It tastes amazing and has zero sugar and no gluten.

Super easy bread that takes only 20 minutes to bake! Gluten and grain free, this keto loaf is perfect for grilled cheese, toasting or french toast!

The perfect keto pierogi! Made with a variation of fathead dough and stuffed with cauliflower and cheese!

A delightful gluten free bread stuffed with cheese and BACON. Best thing - it has NO eggs so no eggy taste! Only 2 net carbs per slice.